Teens Especially Vulnerable to Online Predators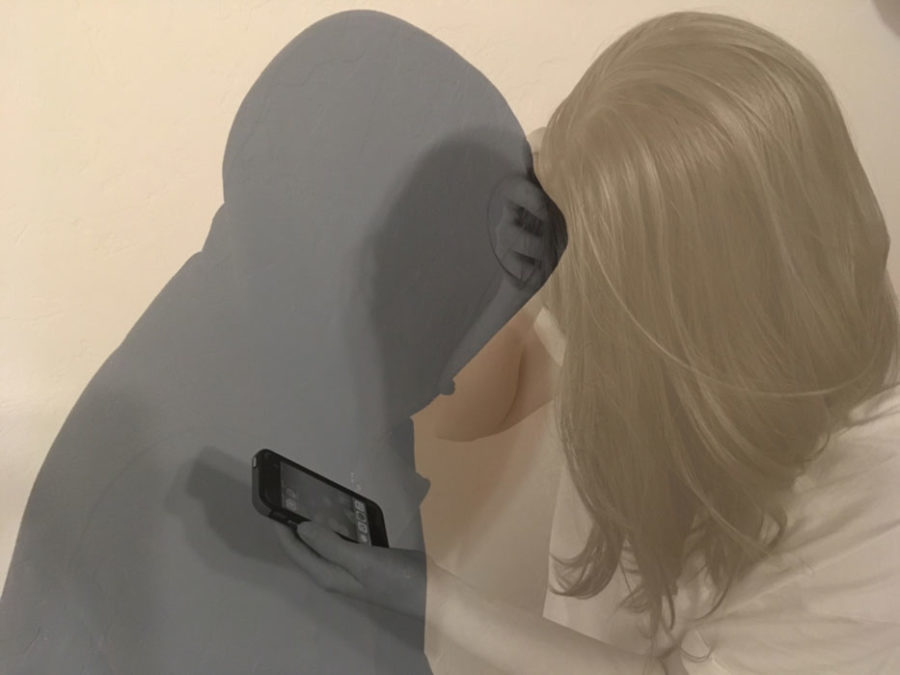 Almost everyone has heard the warning, "Don't talk to strangers" at least once in their lives, and a lot of us tend to avoid randomly approaching someone we don't know in person. But are we as hesitant to start a conversation with a stranger online?
As teenagers, we constantly use social media to share our lives and communicate with friends and strangers alike. According to a study conducted in 2018 by the organization Internet Safety 101, 70 percent of teenagers ages 13 to 17 visit social media sites multiple times a day.
According to the study, 41 percent of teens choose Snapchat as their main social media platform, followed by 22 percent who choose Instagram and 15 percent who choose Facebook. Snapchat is the most common place for predators to talk with victims as the messages on Snapchat disappear after a while, limiting the proof that the predator ever harassed or threatened the victim.
It was also shown that one in four teens receive inappropriate and sexual messages, primarily through social media, and at least one in seven send inappropriate messages back.
In a survey of 3,000 people ages 18 to 54, one in ten people reported that someone had posted revealing or fully nude pictures of them online without their consent, and 10 percent said someone had threatened to do this to them. Of these people, 54 percent admitted to sending sexual messages/pictures as minors.
Sexual predators online generally tend to target teens and preteens, and especially seem to bait those who are insecure or emotionally unstable. These are also the people who are most commonly victims of cyberbullying.
Some predators use the tactic of gaining the victim's trust before beginning to ask for photos or personal information. Insecure victims are more likely to send these photos, either because they have a difficult time saying no, they are scared of upsetting the predator, or the predator makes them feel good about themselves by initially giving them compliments and praise.
However, once these photos are sent, predators often threaten to leak them if the victim doesn't send more pictures of themselves.
In New Mexico, cases of online predation range from bullying to blackmail to scams for money to sexual harassment. The Santa Fe Sheriff's Office states, "Social applications have become extremely popular and have become open doors for predators of all natures for profit and self-gratification."
Other types of cases affect the elderly population. Older people are primarily affected by scams for money, and in New Mexico, these are the cases most often reported to police, along with cases of fraud or extortion, according to the Santa Fe Sheriff's Office. The number of cases reported each year to the Sheriff's office is usually in the triple digits, and every year the numbers increase.
The Sheriff's office reports that generally the predators involved in these crimes reside outside the state or outside the country and explain that "Local law enforcement has to maintain good communication with surrounding agencies in an effort to pursue the individuals responsible for these crimes.… When an offender/ predator has been identified and resides within Santa Fe county, the Sheriff's office will pursue the subject criminally as per New Mexico Criminal Code."
The Sheriff's office advise that if you have an encounter with a predator online, you should screenshot the conversation, but do not block the person, and bring your phone to the Sheriff's office. Not blocking the predator allows law enforcement to access the conversation and track the criminal from there. Since apps like Instagram and Snapchat reset their data often, they will lose anything that's been deleted, and the Sheriff's office won't have access to it.
Predators are everywhere online, and everyone who uses social media can be affected by them. The Sheriff's Office advises you to keep your social media accounts private and to avoid sharing any personal information with people you don't personally know. Avoid sending pictures of any kind to strangers, and do not send sexual pictures even to significant others, as no one can be sure it won't backfire.
You can't truly know if people are being honest with you online and what their intentions are. Staying safe means protecting yourself from harmful individuals.