Coach Cole and Demon Basketball Honored with Mural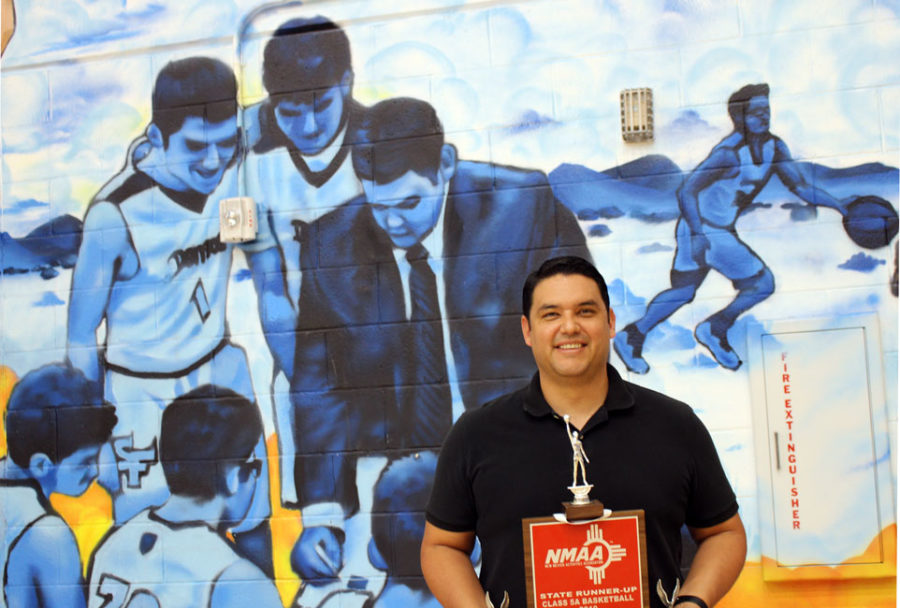 The Santa Fe High Demon basketball team achieved many accomplishments this season, and so did their coach, Zack Cole.
Coach Cole received the Coach of the Year award for both classification 5A and the state overall by New Mexico Preps, a media outlet that covers high school sports in the state.
Coach Cole says the season "felt so surreal" and "dream-like," and explained how he had "pure adrenaline" the whole time. He and his team had an overall record of 24-7.
They Demons were the Al Armendariz tourney champs, Capital City tournament champs (for the first time in 20 years), the District Champs (for the first time in 13 years), and most importantly state runner-up, which was the first time Santa Fe High has been in the state championship game since 1974.
Coach Cole said that although there were some setback injuries with two players (J.B. White and Anthony Sisneros), the team stayed together, focused, persevered through the ups and downs, and managed to do it with the mindset of, "How can we come back?"
In honor of the team, a Santa Fe style mural was painted in the gym by local artist Kevin Allende. Coach Cole said the artist's vision was to represent the family-like culture of Santa Fe, along with the varsity team to show how they're connected.