Shazam! — A Comeback from DC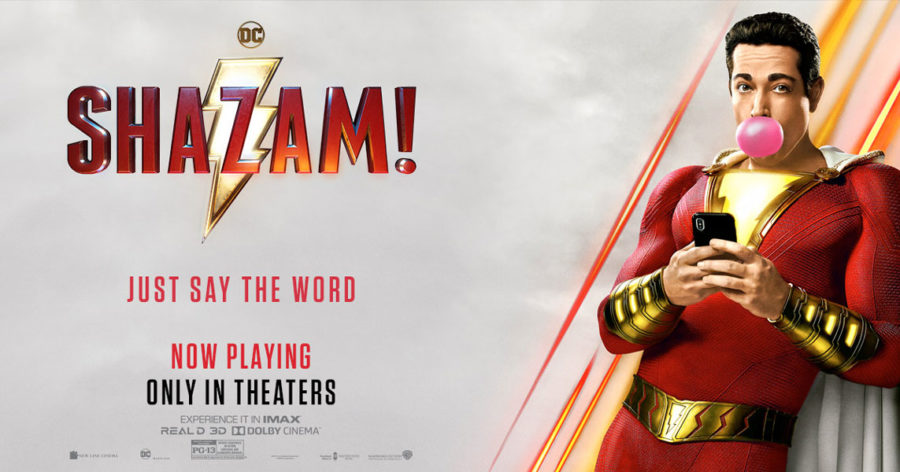 Shazam!, a film based on a DC American superhero character, falls under the genres of action and comedy. However, even though the movie switches from an adult theme to a child/teenager theme, the comedy blurs out the graphic scenes. It is actually more of a comedy than a superhero action movie.
The film consists of some hilarious scenes and some sad scenes, though the movie is a bit clichéd. Once the villain comes in, the hero becomes like every other movie superhero.
The film stars Asher Angel and Zachary Levi as Billy Batson — Angel plays the teenage boy who can transform into an adult superhero;\ and the adult is played by Levi. The film also stars Mark Strong as Dr. Thaddeus Sivana, Jack Dylan Grazer as Frederick "Freddy" Freeman, and Djimon Hounsou as Shazam.
The film follows the story of 15-year-old Billy Batson, who moves into a group home after running away from foster homes time and time again. Billy meets a wizard named Shazam, who gives Billy his powers. Billy is then stuck in a weird situation of being an adult superhero who is still a kid and unprepared for what's about to come when the supervillain comes into the story.
Two weeks before its release on April 5, the film grossed $3.3 million from Fandango advance screenings, higher than the $2.9 million made by Aquaman in December. As of April 14, Shazam! had grossed $94.9 million in the United States and Canada, and $168.3 million in other territories, for a worldwide total of $258.8 million, in according to an Associated Press posted on MarketWatch.
The film would have been better if the adult formation and the teenage formation had the same personalities, but they are different, and people can tell. However, at the end, the scene where the whole family is a superhero made the movie better. The family started out rough and came through together as a true family.
The film was directed by David F. Sandberg from a screenplay by Henry Gayden, and a story by Gayden and Darren Lemke. Principal photography began in Toronto, Ontario, Canada in January 2018, with most of the film being shot at Pinewood Toronto Studios.
Shazam! live action development began in the early 2000s, but it was delayed for many years. It went into pre-production in 2009 with director Peter Segal and writer John August, and Dwayne Johnson expected to star as the villain Black Adam, but the project fell through.