Remembering Luke Perry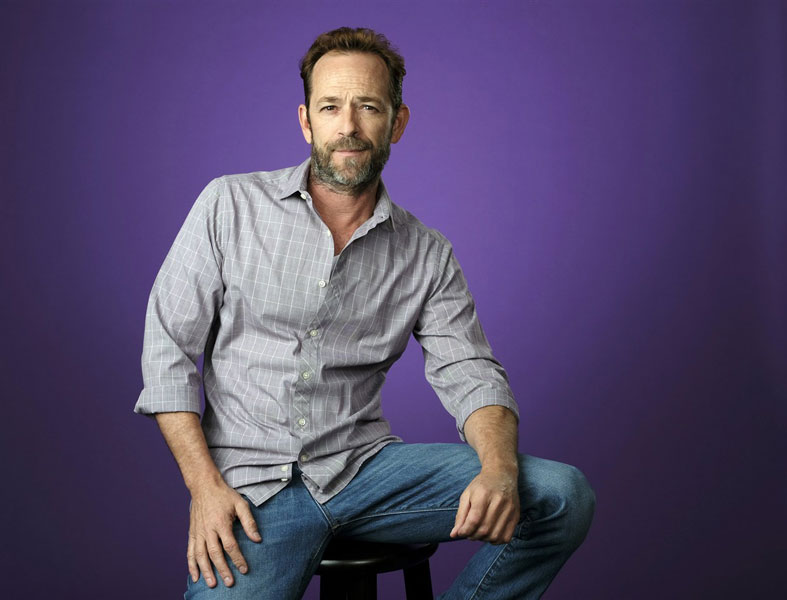 Luke Perry got the attention of almost anybody who watched him on TV. His fans were saddened to learn that he died on March 4 in the middle of filming the show Riverdale.
Perry, who was born in 1966, started acting shortly after he graduated from Fredericktown High School in Ohio, where he was the school's mascot, Freddie Bird. After graduating, he moved to Los Angeles where he auditioned for 256 acting jobs before he got hired for one. He would go on to play many parts on a variety of TV shows.
Here are some of Perry's roles:
One episode in Loving
Ten episodes in Another World
Beverly Hills 90210
Riverdale
Ties That Bind
Major Crimes
Body of Proof
Rising Hope
Goodnight for Justice
Leverage
The Storm
Criminal Minds
Oz
Spin City
The list goes on and on.
Perry had a stroke on the set while he was playing Fred Andrews, the father of Archie. He died after five days, at the age of 52.
In real life, he had a former spouse, Rachel Sharp, and two grown children, Jack and Sophie.
His family and cast mates were extremely saddened by his death. They posted memories and publicized their affection for him. His fans were heartbroken as well, stunned because of the sudden way he died although he was so healthy and so young.
Cole Sprouse, who plays Jughead on the show, said, "Luke was one of those guys that would much rather have us laughing and telling stories about his life than lamenting it. He was a good man. He was one of the guys that you never heard a bad word said about."
Perry's daughter, Sophie, spoke out about losing her father as well: "I cannot individually respond to the hundreds of beautiful and heartfelt messages, but I see them, and appreciate you all for sending positivity to my family and I."
She continued, "I'm not really sure what to say or do in this situation. It's something you aren't ever given a lesson on how to handle, especially when it's all happening in the public eye. So bear with me and know that I am grateful for all the love. Just being grateful quietly."
People and fans that were close to Perry said he was one of those people who always saw the good in people and tried to help out in any way.
Now the new worry people are having is whether Riverdale will continue and, if so, will they kill him off or replace him with somebody else?  Only time will tell.