Which Is the Best Pizza in Santa Fe?
Hang on for a minute...we're trying to find some more stories you might like.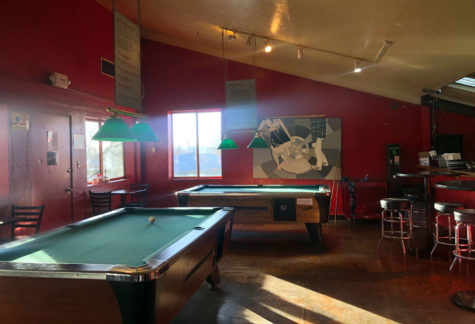 Back Road Pizza
9/10 $                                                                           
Back Road has pizza, salad, soup, bread and occasional desserts. The pizza is very thin, with a light coat of homemade sauce and melted mozzarella cheese. The crust, which is made from scratch daily, is just right, somewhere between thin and thick. Gluten-free crust is also available for a small upcharge. Back Road has a fun room on the second floor with two large pool tables and a balcony. Outdoor patio seating is available during the warmer seasons.  
(1807 Second Street #1)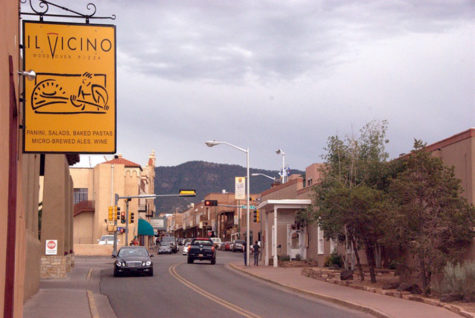 Il Vicino Wood Oven Pizza      
9/10 $                                                            .
ll Vicino makes their traditional Italian style pizza in a wood oven. They have an awesome variety of pizzas, salads, panini sandwiches, calzones, pasta and desserts. The pizza crust is light and bubbly. It is both crunchy and soft with fresh melted cheese. They also offer gluten-free, vegan, and vegetarian options for select dishes. ll Vicino has a covered patio space as well as an outdoor patio. It's great for large parties.
(321 W. San Francisco St.)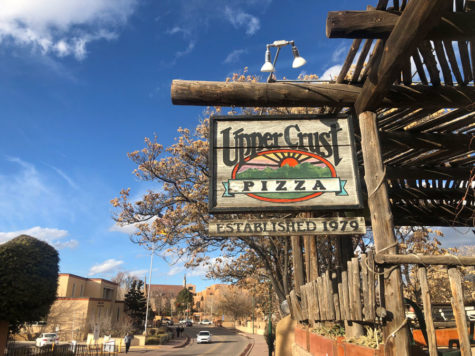 Upper Crust
6/10 $$
Upper Crust has pizza, sandwiches, calzones, salads, garlic bread and a few desserts. Upper Crust has a whole-wheat crispy crust that is quite thick and toasty. A yummy gluten-free crust is available as well. Light marinara is spread over the crust and a load of fresh mozzarella cheese is melted. Delivery is available as well as pickup. There is nice patio and balcony space. Parking can be difficult.
(329 Old Santa Fe Trail)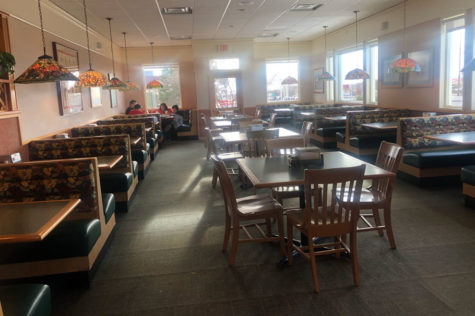 Dion's
5/10 $
Dion's has a wide variety of pizzas, sub sandwiches and salads. There is the option to make your own pizza with an assortment of about 25 toppings. Each pizza is covered in lightly spiced tomato sauce topped with mozzarella and provolone cheeses. The crust is nicely stiff and bubbly, which is a nice touch to the stringy cheese. Each item is reasonably priced. Dions has soft drinks (no beer or wine) but also homemade tea and lemonade. The downside of Dion's is that it doesn't have many dessert options. Dion's is good for large family gatherings because it is both cheap and has a nice large space.
(2014 Cerrillos Road)