Holes In "Safety Net" Fail N.M. Children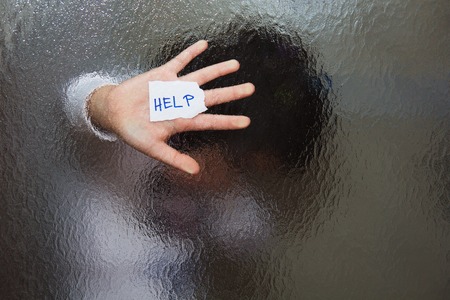 Hang on for a minute...we're trying to find some more stories you might like.
In light of the severe child abuse cases becoming public recently, such as 13-year-old Jeremiah Valencia who died last fall, it has become evident that New Mexico has many holes in the safety net that is supposed to protect children from abuse and neglect.
Although some issues lie within the state's handling of abuse allegations — or in same cases, the lack thereof — the larger issue is that the adults who interact with abused children do not see the signs of abuse. Or they do see the signs, but choose not to report it.
The primary reason that people choose not to report their suspicions of abuse is that they are unwilling to be held accountable, out of fear of disrupting a family if their allegations turn out to be false, or out of fear of retaliation from the abuser. But some individuals are unaware of or do not notice signs of abuse.
What Are The Signs?
According to pulltogether.org, there are many signs of child abuse or neglect.
Signs of physical abuse include unexplained bruises, burns, bites, black eyes, or broken bones; the child may appear frightened around adults, often cowering or crying; the child suddenly become depressed, sad, aggressive, or withdrawn.
Signs of neglect include frequent absences from school or child care, begging for or stealing food or money, an apparent lack of medical or dental care, lack of sufficient clothing for the weather, and the child being frequently dirty or smellly.
Signs of sexual abuse include difficulty walking or sitting, sudden modesty, not wanting to participate in physical activities, exhibiting excessive sexual knowledge or behavior, or trying to run away.
Signs of emotional abuse include extreme behavior (either passive or aggressive), being inappropriately childish or inappropriately mature, having delays in physical or emotional development, and a lack of attachment.
How Bad Does It Have To Be?
Some people, thought they might see the signs, are unsure of what qualifies as abuse or neglect. But there are guidelines for this as well.
A child is considered to be physically abused if they are exhibiting proof of bruising, bleeding, malnutrition, burns, bone fractures, subdural hematomas (caused by severe head injuries), tissue swelling, failure to thrive, or death, without justifiable explanation for these conditions.
Children are considered to be sexaully abused if they have experienced criminal sexual contact, incest, criminal penetration, or sexual exploitation, such as encouraging or allowing a child to participate in prostitution or pornography.
A child is considered to be experiencing neglect if they are abandoned by their parent, legal guardian, or custodian; if they are not receiving proper medical care, education, or sustenance; if they have been physically or sexually abused and the abuse was not addressed by the parent due to ignorance or inaction; or if the parent is unable to handle the responsibilities of parenting due to incarceration, hospitalization, physical or mental disorders, or incapacity.
Jeremiah: The Signs Were There
Although many of these signs were present in the case of Jeremiah Valencia, no action was taken, and as a result the boy experienced extreme abuse that led to his death in November 2017.
Individuals around him were so unconcerned for his well-being that he was dead for two months before his death was even reported. The authorities weren't even contacted by a person close to Jeremiah, but rather by a prisoner whom his mother, Tracy Peña, had told about finding his dead body after coming home one day in November.
However, his family members aren't the only ones to blame for his prolonged and unreported abuse. The public schools also played a role as they did not realize that Jeremiah was unenrolled in school for eight consecutive months.
Acording to Jeff Gephart, a spokesperson for Santa Fe Public Schools, before his tragic death, Jeremiah had been an SFPS student for seven years, from 2009 to 2016, most recently at Carlos Gilbert Elementary. In the 2016-2017 school year, his mother moved him to West Las Vegas Middle School, but he did not complete the school year. In February of 2017, she took him out of the school, claiming that she would be enrolling him at Capshaw Middle School, in Santa Fe. Though records show that a preliminary registration form was filled out at Capshaw for Jeremiah, he was never enrolled.
Although the New Mexico compulsory school attendance law explicitly states how to handle students who don't show up to school on a day-to-day basis, it doesn't have explicit instructions for how to deal with a child who disappears during a school transfer, accordng to The Santa Fe New Mexican. Therefore, Jeremiah's sudden absence from school went unrecognized due to the lack of a concrete procedure to track down students who go missing during a school transfer. As a result, the school systems that should have been able to report Jeremiah's mother for educational neglect were unable to do so.
In response to Jeremiah's circumstances, SFPS Superintendent Dr. Veronica Garcia stated that she wants to see better coordination with the state's Chidren, Youth and Families Department in cases of children who are not regularly attending school. She suggested a hotline where people can call if they suspect that educational neglect is occuring as well as a requirement of the Public Education Department and school districts to report children who are not enrolled in school.
Dr. Garcia also suggested that legislative action should be taken to prevent educational neglect by creating policies that combat it. In an article from the Santa Fe New Mexican, she said, "How can all the agencies, in a coordinated effort, create a comprehensive safety net for these kids? Perhaps from that collective point of view, some legislation could be proposed for the next session."
Diana Pacheco, Santa Fe High's truancy specialist, explained that even though the school has many organizations that help administrators recognize and report abuse, including the Teen Health Center, mentor groups, and counselors, if students do not utilize those services, they cannot be helped.
Ms. Pacheco also identified the most pressing reasons that abuse cases either go undocumented or are not properly investigated: an overwhelmed system and insufficient communication among organizations that serve to identify and/or handle abuse.
She believes that the remedy to the epidemic of child abuse in New Mexico could be the establishment of lots of early childhood and family programs, thus preventing those behaviors instead of dealing with them after they've begun. She stated that the process of "trying to 'Band-Aid' things that should've happened in the beginning" has proved ineffective, and by that reasoning, preventative measures should be put into place.
The lack of attentiveness by the legal system also seems to have contributed to the unrecognized and prolonged abuse of Jeremiah by his mother's boyfriend, Thomas Ferguson. While their mother, Tracy Peña, was incarcerated, the care of Jeremiah and his sister fell to Ferguson, who had an extensive criminal record that ranged from property crimes to kidnapping, aggravated assault and battery to abuse of a child and criminal sexual penetration.
Considering Ferguson's dark past with violent crime and a prior conviction of child abuse, it is astounding that he was given the responsibility of caring for Peña's children. Perhaps if the state paid more attention to who cares for children when their legal guardians are unable to care for them due to incarceration or other reasons, Jeremiah would still be alive.
The case of Victoria Martens, in 2016, mirrors many of the same issues as Jeremiah's, which ultimately led to her death at age 10.
According to KOAT Action News, in August of 2016, Victoria was murdered by her mother's boyfriend, Fabian Gonzales, and his cousin, Jessica Kelly. Victoria had been sexually assaulted by Gonzales and Kelly before being stabbed by the two. Further investigation indicated that Michelle Martens, Victoria's mother, had arranged for Victoria to be sexually exploited in the past.
Unlike Jeremiah, Victoria regularly attended school up to the time of her death. However, like Jeremiah, the prolonged abuse she suffered went unnoticed by the adults in her life who might have been able to help.
Isaac Trujillo, a staff member at the daycare that had cared for Victoria and her brother, stated that he never saw any signs of abuse. Even her grandparents were unaware of the extent of abuse she was suffering at the hands of her own mother.
Her case also indicates the lack of proper investigation in abuse cases by CYFD and the Albuquerque Police Department. Despite claims by CYFD Secretary Monique Jacobson that there had been no reports of sexual or physical abuse regarding either Victoria or her brother, Victoria's grandparents believe otherwise and have filed a wrongful death lawsuit against the city of Albuquerque, according to KOAT Action News.
Her grandparents claim that Albuquerque police did not investigate a report made to CYFD that one of Michelle's boyfriend's had attempted to kiss Victoria five months before her death. They asserted that because the police were aware of this incident, they had an obligation to investigate it — an obligation that was evidently not met.
Contrary to the initial statement made by an APD spokesperson to the Albuquerque Journal that police had investigated this incident, an investigation by the Civilian Police Oversight Agency proved this statement to be false. CPOA also reported that the initial statement made by Duran, that the police had talked to the family and were told by Michelle that nothing was going on and that she had removed her boyfriend from the home, was a miscommunication. According to another APD spokesperson, Celina Espinoza, these claims had, in fact, not been investigated.
While abuse cases like those of Jeremiah's and Victoria's are not a common occurrence, the holes in New Mexico's safety net pose a serious threat to children who are in desperate need of help.