Legends In The Making: Albuquerque, March 22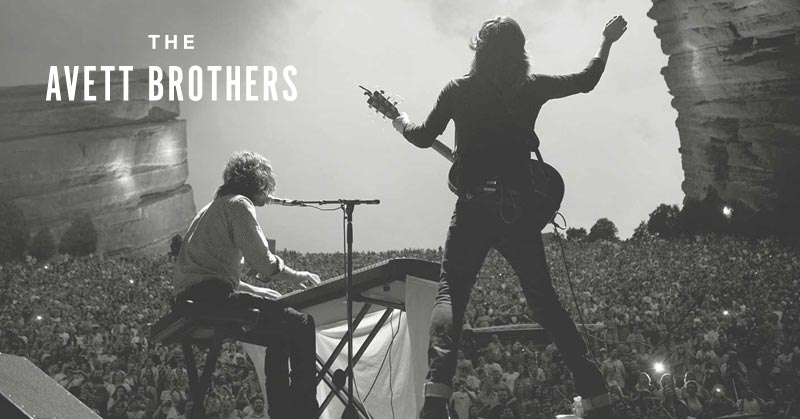 As Santa Fe High teacher Mr. O'Neil says it, New Mexico is a "flyover" state, as in all the good musicians and bands fly over us to get to California. It is true, as many performers avoid this state like the plague. But every once in a while, a few notable bands do come to visit: The Avett Brothers will be coming to Albuquerque's Kiva Auditorium on March 22.
The Avett Brothers, although not popular enough to fill a stadium, are a well-received band from Concord, N.C. The brothers, Scott and Seth Avett, are known for their varied musical instruments, with Scott playing the banjo, guitar, piano, and kick-drum; and Seth playing the guitar, piano, and hi-hat. The band is also known for their varied genres, ranging from bluegrass to folk to rock. However, they are most known for the bluegrass or country vibe that many of their songs have, such as "Traveling Song" or "February Seven," but some of their songs such as "Talk On Indolence" and "Slight Figure of Speech" have a fast-paced, intense rock feel.
The band started out in 2000. Their first EP, The Avett Brothers, fell relatively under the radar with six songs. Then in early 2001, Bob Crawford joined the band as upright bass and they made their first official album, Country Was, in 2002. This album wasn't very trendy either, but it succeeded a little more, earning four out of five stars on Allmusic.com.
In 2004, Mignonette was released, to much more praise. The album title comes from a ship lost in a storm off the coast of Africa in 1884, and the songs represent the tragic story. The album has 19 songs, with the top song being "Swept Away." Paste Magazine describes the album as "74 minutes of joy, sorrow, regret, and optimism."
In 2007, the Avett Brothers began to be recognized. Their album Emotionalism peaked at #134 on the Top 200 Billboard that year, bringing them into the spotlight, which brought the first rush of new fans. The album had 16 songs, with the top being "Die Die Die," which is very upbeat though with a not-so-upbeat meaning to the lyrics.
Emotionalism is a favorite for many listeners: "Every song has its own uniqueness and originality, yet still following the theme of Emotionalism," writes SputnikMusic. Not only did Emotionalism bring some success to the band, but it also introduced a new band member, Joe Kwon, on cello.
Their next feat, and objectively one of their most important accomplishments, is the album I and Love and You. In 2009, the album reached #16 for topselling albums on the Top 200 Billboard and #1 in folk albums. This album introduced many of their most notable songs, such as the title track, "Head Full of Doubt/Road Full of Promise," and "January Wedding." The album was a success, but there was some controversy over it as it felt too different from their previous work.
Over the years the band still produced successful and different sounding albums, including The Carpenter, Magpie and The Dandelion and their most controversial album by far, True Sadness, which many feel strays too far from their original material yet is their most successful album to date.
As SFHS senior Olivia Harris puts it, "They have such a unique style. They've managed to mix bluegrass with rock into something different. . . They are bright, energetic people and their lyrics are very clever."
Here is a link to one of their best songs, "Laundry Room":