Seniors Shine At Season Closer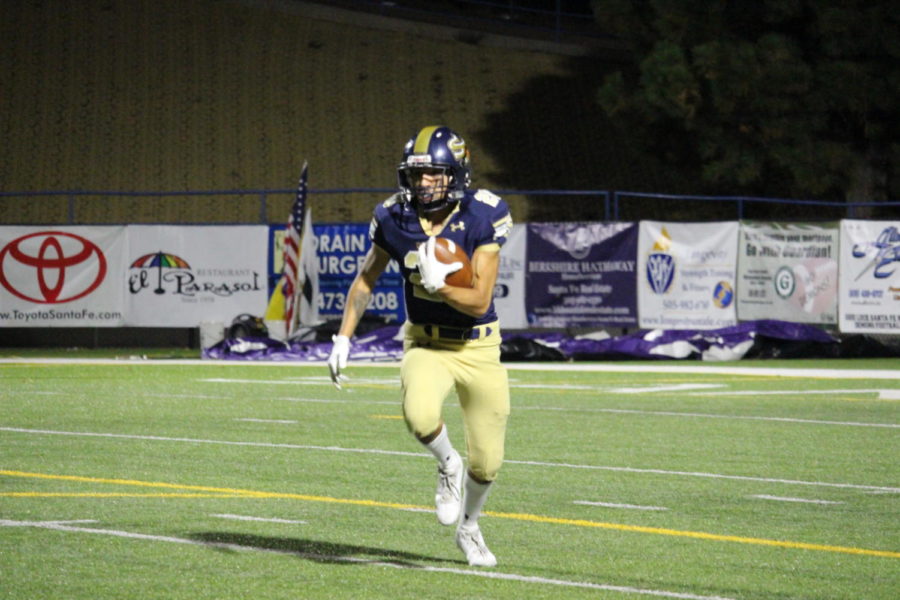 Madeline Grantham-Philips, Author
October 24, 2017
IVAN HEAD STADIUM — It was the 2017 Santa Fe High Demons' last game of the season and last chance to earn their first win since 2014. However, following a 42-6 loss against the Clovis Wildcats on Oct. 20, the Demons' 33-game losing streak continues. Santa Fe's football program will have to wait until next year to break the state's longest consecutive-loss record.
Despite their loss, however, the Demons had a fair share of memorable plays in their season closer. That Friday happened to be senior night at Santa Fe High, and many of the team's top plays were executed by senior players. Early in the first quarter, senior QB Levi Lopez shot an impressive 57-yard pass to senior WR Zach Russell, who made several successful catches throughout the game. In the second quarter, Lopez threw a clutch fourth-down TD 35-yard pass to senior SB Isaiah Fordham, putting the Demons on the board.
Although many may have hoped for more wins in Demon Football this year — especially after Santa Fe took on its new head coach Andrew Martinez — and may feel discouraged about another winless season, it appears that Demon pride still remains strong. Students, parents, and friends alike loyally stayed bundled up in the stadium until the very end of the game, proudly coming to their feet at the final whistle. No matter their record, the Demons have not lost support from their community.