Battlefront II: Will It Live Up To The Hype?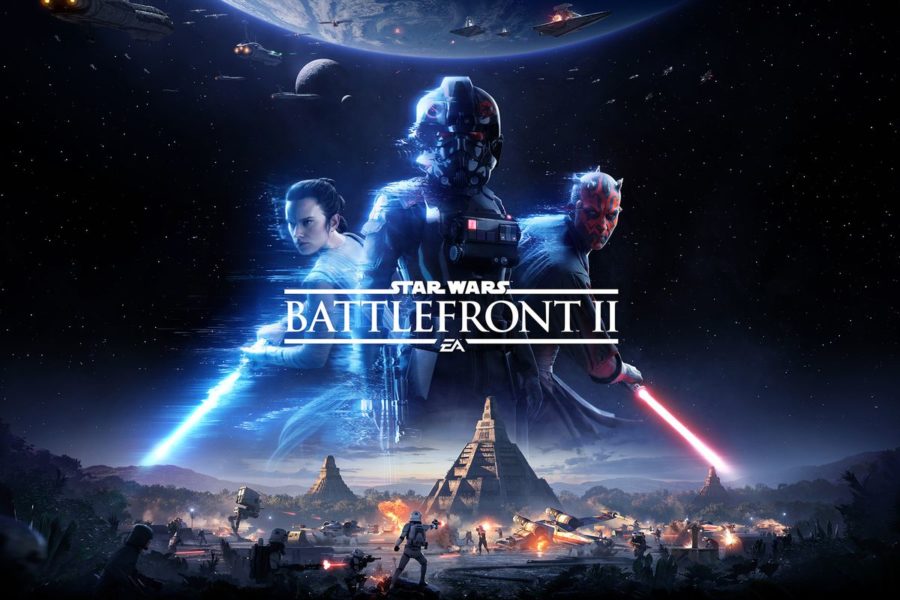 After the release of the trailer for "Star Wars: The Last Jedi," the hype for the upcoming movie has risen, and the wait has become more intense for fans of the universally beloved franchise. Even though this movie will gain all the attention by the end of the year, the game Star Wars Battlefront II, the sequel to 2015's Star Wars Battlefront, will come out almost exactly a month before. Although Battlefront was a disappointment for many, this new game, while not perfect, does appear to be much more promising.
Battlefront has a confusing history. The original Battlefront was released in 2004 by Pandemic Studios for the original Xbox, Playstation 2 and PC. This game largely did well, but quite a few people complained about its slow AI, slow gameplay, and poor graphics. But only a year later, Battlefront II, released by the same company, was critically acclaimed for its excellent gameplay with large scale land and space battles and is still played today.
Between the Pandemic Studios' 2005 Battlefront and EA's 2015 Battlefront, there were two smaller games: Renegade Squadron for the PSP, and Elite Squadron for PSP and the DS, but they were not given much attention and stayed in the shadows.
 In 2008, Electronic Arts acquired rights to Pandemic, and the Ausgamers website shows that in the following year, Pandemic was shut down by EA. Apart from the smaller, portable games, the Battlefront games went silent for ten years until Dice, also owned by EA, published Star Wars Battlefront in 2015. 
Just like 2004's Battlefront, this game had mixed reviews. At the NAVGTR awards that year, the game received awards for Best Use of Sound, Sound Effects, and Best Graphics. But this didn't stop player complaints, such as repetitive gameplay, no single-player campaign, and only one era to play in. (The original two Battlefronts had both the Imperial vs. Rebel and Clone Wars eras to play in.) Though IGN reports that the game sold 14 to 15 million copies and was a financial success, as for user reviews, it was a flop.
But now we have the upcoming Star Wars Battlefront II, which seems to be redeeming itself. The game will now feature a campaign where one plays as Iden Versio, a commander in the Imperial army who seeks revenge against those who killed Emperor Palpatine. The game will have three eras to play through: Imperial era, Clone Wars era, and the newer First Order era.
Another improvement is the reinstatement of Space Battles, a beloved feature from the original Battlefront that was stripped from the 2015 version for unknown reasons. Now it's making a comeback, and fans are excited about that.
Having played the beta version, which was open from October 6 through October 11, it's easy to say that the beta alone is much more enjoyable than the entirety of 2015's Battlefront. The sound in the game is spot on, the graphics are spectacular, and the gameplay is always fun.
But one of the most surprising features of this game is the free DLC, as mentioned by Arstechnica. This is the first time EA or Dice will be doing anything like this, as they are known to have a lot of costly DLC in their games. With the previous Battlefront, those who did get the DLC found that fewer people were playing the new game modes, and the game overall had fewer players because people were being blocked behind a paywall. Now with free DLC, more people will come back over time with each release of free content. Not only is this good for people who don't have much money, but it's good for keeping the game alive.
But not everything can be perfect. Even with the new content and improved features, there is still one bane to the game: the Star Card system. Almost every game nowadays has a loot crate system, from Call of Duty to Battlefield to Overwatch; even the new Shadow of War has fallen victim to this practice, and Battlefront's Star Card system is no different. Players can either grind for in-game cash or spend real-life cash on Star Cards for a chance to equip the cards to their characters, which gives slight damage or health boosts. Seeing as people can spend real-life money on this, they can spend more and more and gain more than people who don't spend money on them. This creates an unfair advantage, and can rob the game of fun.
It is likely that Star Wars Battlefront II will still be a fun, refreshing new game that many people will enjoy, but this corrupt system may sway the outcome of the game.