Demon-Horsemen Heartbreak, 48-0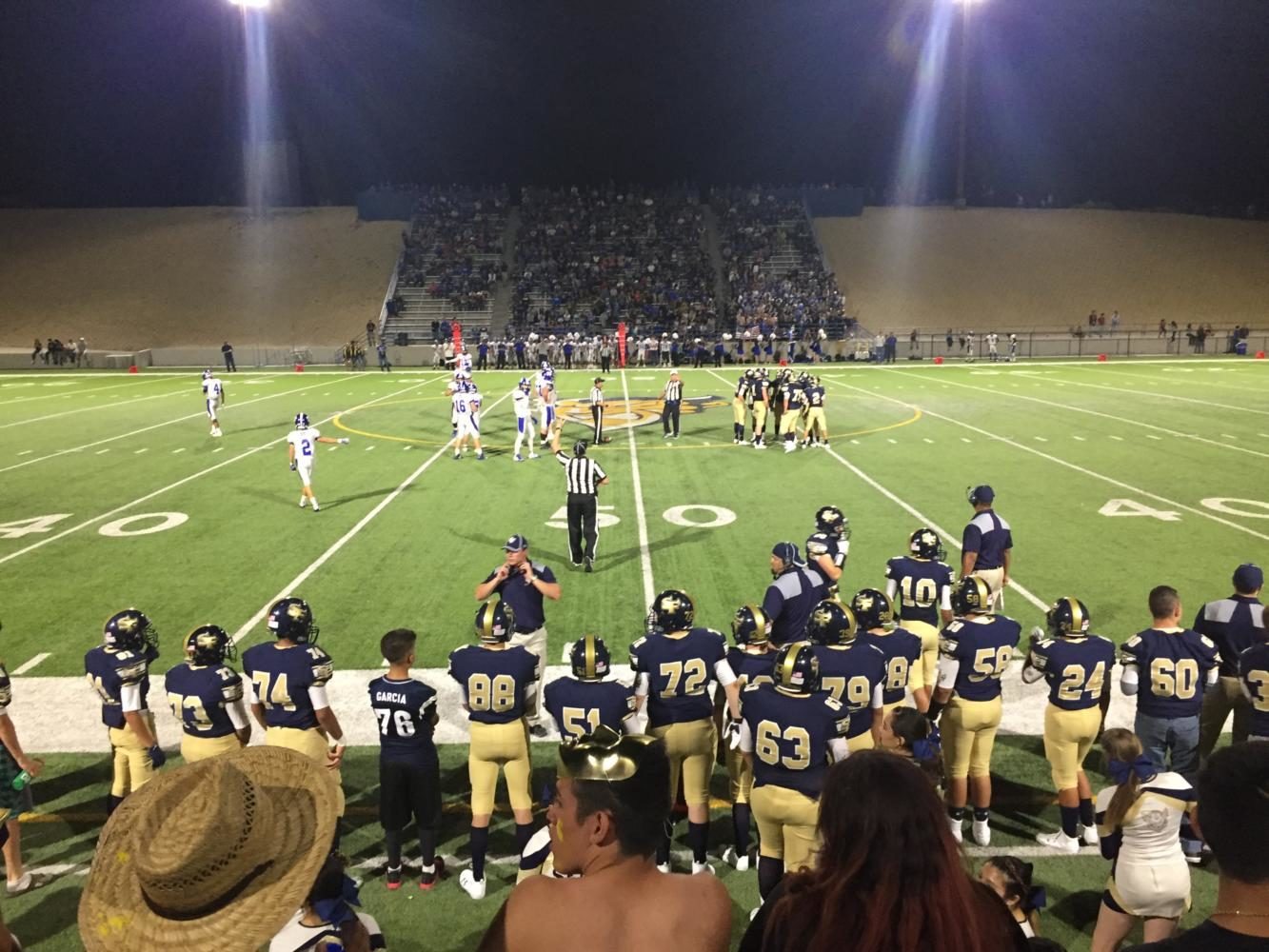 Madeline Grantham-Philips, Author
August 28, 2017
IVAN HEAD STADIUM — August 25, 2017: The Santa Fe High Demons lost 48-0 to the St. Michael's Horsemen on Friday night's football season opener.
The first quarter appeared to indicate a close matchup between the infamous rivals as neither team scored. However, following St. Mike's' back-to-back four-minute touchdowns in the second quarter — both of which earned additional two-point conversions — the Demons seemed to lose their edge.
In the second half, Santa Fe gave up three touchdowns in the third quarter and two more in the fourth.
In spite of the looming defeat, hundreds of Demon fans remained in the seats of Ivan Head Stadium until the referees blew the final whistle. Even though last year's football program finished with a no-win season, Santa Fe High pride has remained strong — particularly in the presence of their long-standing rival, the St. Michael's Horsemen.
"For many years there were only two high schools in Santa Fe; it was either you went to St. Mike's, or you went to Santa Fe High," said Santa Fe High Principal Carl Marano during Friday's pre-game pep rally. "So the rivalry has been ongoing since then."
Although many other high schools have opened in Santa Fe in recent decades, Marano describes the competition between Santa Fe High and St. Mike's as "still pretty heated."
While the Demons failed to win this year's matchup against the Horsemen, the team appears to be hopeful and confident for what lies ahead under the direction of new head coach Andrew Martinez.
Martinez used to be St. Michael's former defensive coordinator, and many players such as seniors WR/CB Ethan Sena and WR/LB Zach Russell are hopeful that his experience will bring some wins this season.
"Our new coach has pretty much enforced a major culture change," said Ethan at Friday's lunchtime pep rally. "It feels like a whole new program altogether." Zach added that Coach Martinez's "new attitude" toward the program has made the Demons "a lot more disciplined than before."
Santa Fe (0-1) will face the Santa Teresa Warriors (1-0) next , for another home game at Ivan Head on Friday, Sept. 1, at 7 p.m.