Coach Graham and Athletes of the Year Honored
Athletes weren't the only ones being honored this year at the Santa Fe High and Capital High Athletic Banquet.
Plenty of talented athletes in every sport from wrestling to swimming and diving were presented awards for excellence in their sports as well as academics. But this year the biggest tear-jerking moment occurred when cross country and track coach Peter Graham was recognized for his 30 years of coaching for Santa Fe Public Schools as well as his own success in running.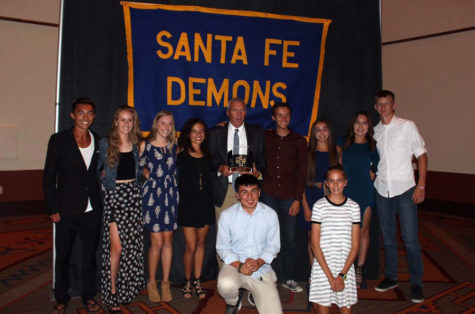 Also, the 2017 Demon and Demonette of the year, Mateo Martinez and Alayna Montoya, were given the highest athletic award that SFPS present  for their four years of success in multiple sports and proficiency as student athletes. Runner-ups Bailey Lozado – Cabbage and Sierra Sweeney also received awards.