Ernie Tafoya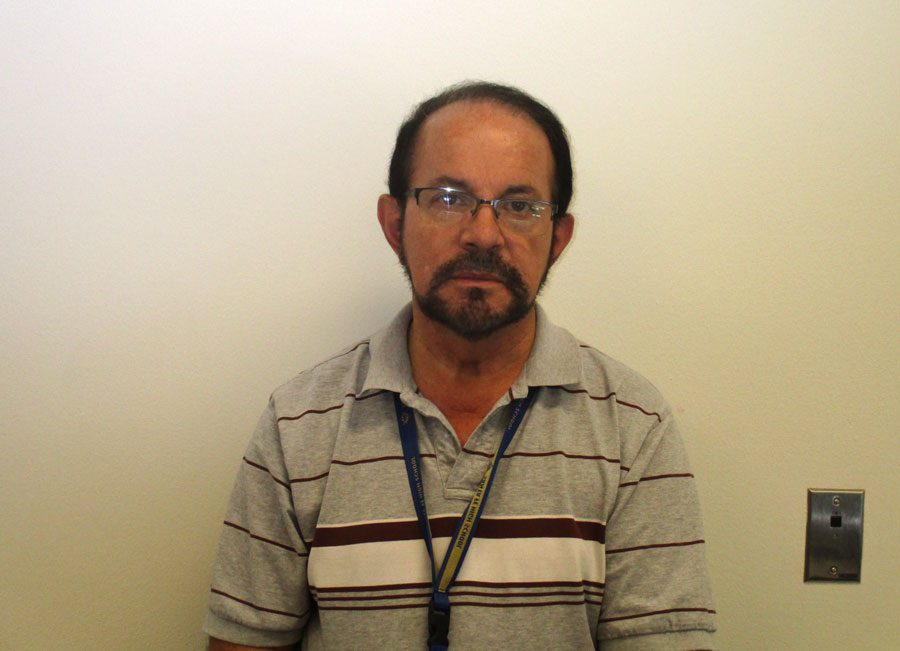 Jared Smith, Contributor
November 30, 2016
When math teacher Ernie Tafoya was growing up, math was not his only interest. Mr. Tafoya has many interests, including music and sports.
In high school and in college, Mr. Tafoya was a member of a band for eight years. Mr. Tafoya still plays drums and keyboard, he writes music, and he started a local Mariachi group.
Born and raised in Santa Fe, Mr. Tafoya earned both his bachelor's and master's degrees in mathematics at UNM. Mr. Tafoya has three children and two grandchildren and loves to spend time with his wife and family.
Mr. Tafoya has always liked working with young people, which is his main reason for becoming a teacher. "When students thank me and tell me I've made a difference in their understanding and learning of mathematics, that's the real reward," he said.
Mr. Tafoya said he enjoys SFHS tremendously, where he teaches Algebra I, Algebra 2 Honors, and Trigonometry. He hopes that his students are benefiting from his teaching and feeling successful as math students.