Mari Chacon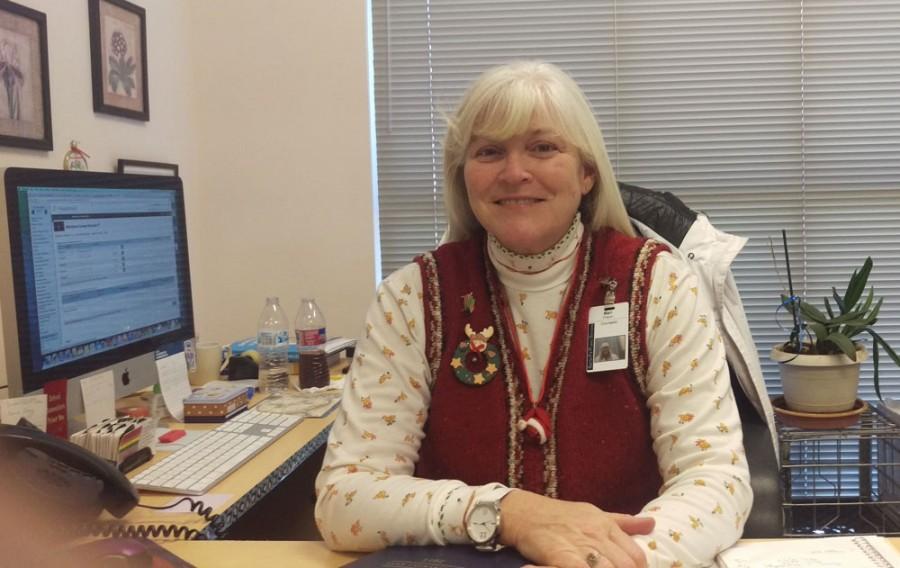 Andy Carmona, Contributor
January 7, 2016
Mari Chacon, originally from Wisconsin, joined the counseling staff at Santa Fe High in 2015. Before that, she was a school counselor at St. Michael's High School; Cuba High School, in Cuba, NM; New Mexico Connections Academy, a statewide online school; and Bernalillo Public Schools. She also taught psychology at New Mexico Highlands University.
Ms. Chacon earned her bachelor's degree in psychology from the University of Wisconsin La Crosse. She earned her master's degree from Fort Hays State University and also attended graduate school at Highlands.
Ms. Chacon said she became a counselor because she loves working with kids and "helping students figure things out." She has been a counselor for every grade from kindergarten to seniors. She said she "is really happy" that she has worked with so many students and has helped them "in school and also in their lives."
In her free time Ms. Chacon loves to read, walk, ride her bike, and sew. She is happily married with three grown children and one granddaughter. She also has "a silly dog" and five cats.