Orchestra Students Excel at Solo & Ensemble Festival
Two Santa Fe High ensembles participated in the Solo & Ensemble Festival on May 6 and 7, a New Mexico Music Educators Association event.
String Sextet received a Superior rating:

Hannah Loyd
Yining Dou
Alexis Mutz
Jaelynn Hernandez
Alakwa Pardue-Duran
Rune Shultz

String Quartet received an Excellent rating:

Loren Bachicha
Emmarose Martinez
Lola Schlingman
Eva Miller
"It's a good event to help musicians grow and take their musical skills to the next level," said Emmarose Martinez, a junior who is in the Orchestra 4 class.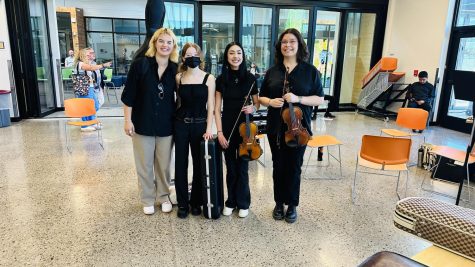 On May 2, the orchestra played its final concert for the year.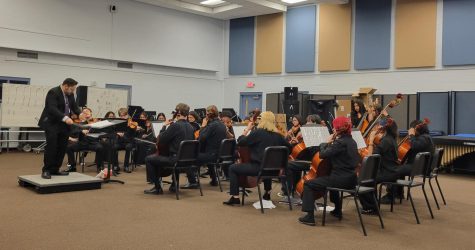 At that concert, Daniel Czerkawski, pictured below, presented (and conducted) the world premiere of his composition "The Scenes of Departure."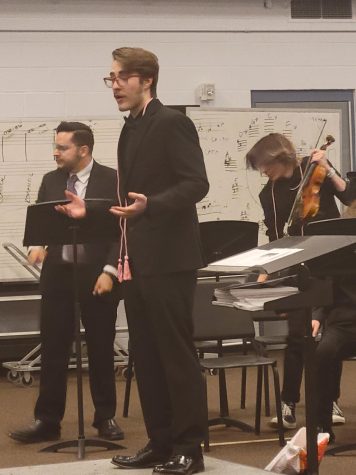 (Mr. Tafoya, pictured above, recently completed his Master's thesis.)