BTS Makes History At Grammys Again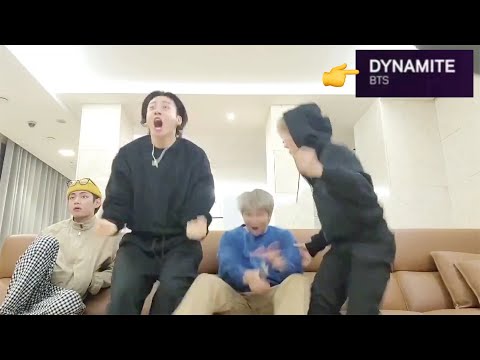 On November 24, 2020, the nominations for the 63rd Grammy Awards were announced, and that included BTS. They got nominated for their song Dynamite from their latest album 'BE'; which got 101.1 million views on Youtube within the first 24 hours of release. It got nominated for the 'Best Pop Duo/Group Performance' category. The 63rd Grammy Awards Ceremony takes place on Sunday, March 14, 2021, on CBS at 6:00 pm PDT. The song Dynamite stayed on the Billboard HOT 100 chart for 20 weeks (still counting) with the peak position being No. 1. 
This song made BTS the first all-South Korean group and K-pop group that hit No. 1 on the HOT 100 chart. Dynamite is the 43rd song in history to debut at No. 1 on the HOT 100 chart on Billboard. 
They had been to the Grammys 2020 to perform Old Town Road with Lil Nas X, Diplo, Billy Ray Cyrus, and Mason Ramsey.  Their album 'BE' consists of 8 songs: Life Goes On, Fly To My Room, Blue & Grey, Skit, Telepathy, Dis-ease, Stay, and Dynamite; with Life Goes On as their lead single. 'BE' was released on November 20, 2020, along with the Music Video for the song Life Goes On. 
BTS is a seven-member K-pop boy band from South Korea that debuted under the label BigHit Entertainments on June 13, 2013. The seven members are Kim Seokjin (or Jin), Min Yoongi (Suga), Jung Hoseok (J-Hope), Kim Namjoon (RM), Park Jimin (Jimin), Kim Taehyung (V), Jeon Jungkook (Jungkook). ARMYs (BTS's fans) are extremely happy to see their idols get nominated for the Grammys. 
When asked by Ellen DeGeneres on her show 'The Ellen Show' why their fans name was ARMY, RM, or Kim Namjoon, answered "In Korean, our name means Bulletproof Boy Scouts, so it stands for BTS. So we got this army, like, right beside us." Marking their 7th anniversary, ARMYs believe that 7, sure, is their lucky number and that 2020 was a bit better because of this news. 
 "With just their voices, they all have changed anyone who heard their voices. Despite them speaking a different language and being from another country, we all understand what they put into their music. We understand the emotions and the feelings that resonate from their music. That is a reason why they are different from any other band," says Rafael Lopez-Meza Jr, a freshman at Santa Fe High.
 "Of course, they deserve it. Behind all those moments of success there definitely hard times which we, ARMY, know and will definitely give them what they deserve" ARMYs stated when asked about BTS' success.  
"They wished for it and they went through many adversities…they went through it together…they deserve it, man! 'Cause, when words fail, music speaks for them," another ARMY explains.