Science Club Goes to Final Round at Science Bowl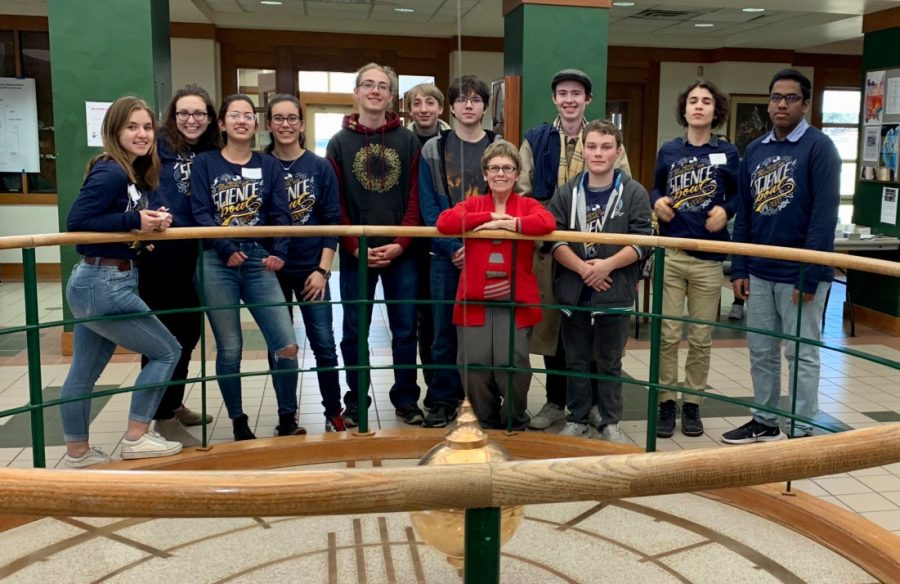 The SFHS Science Club competed at the Science Bowl on Feb. 8. The competition, sponsored by Sandia Labs, took place at Albuquerque Academy.
Team 1, consisting of Harvey McGuinness, Rowan Nadon, David Chamberlain and Mamie Hess, went to the finals. They completed for two rounds before being eliminated.
Team 2 consisted of Gabby Armendariz, Emma Reynolds, and Sophia Snyder. (Anegus McGuinness was unable to attend due to illness.)
Team 3 consisted of Colin George, Steven Upston, Alder Nadon, and Evan Marion.
The competition included most of the more competitive schools in science, such as Albuquerque Academy, Los Alamos, Eldorado, and Armand Hammer United World College.
"The competition was rough, and we are so proud that our team did so well," said club sponsor Ms. Nugent.