Protecting Animals in the Roundhouse, the Shelter, and at Home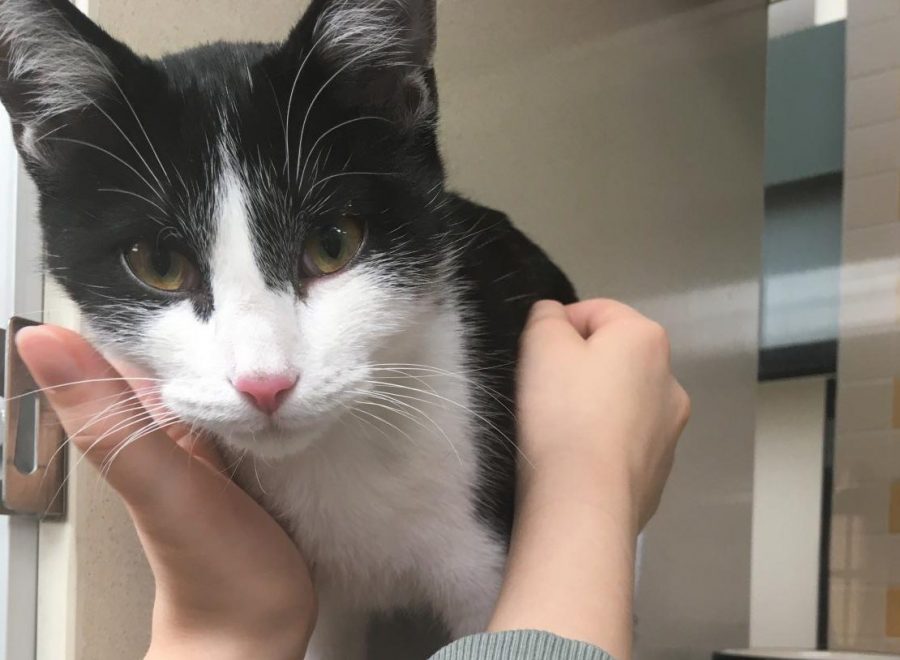 There are many ways to help protect animals, both domestic and wild. Organizations such as the Animal Protection Voters and the Santa Fe Animal Shelter and Humane Society are dedicated to the care and protection of animals.
Animal Protection Voters
Animal Protection Voters (AVP) is an Albuquerque organization focused on protecting animal rights through legislative action. At the 2020 session of the state legislature, the APV is working to pass two main bills; Senate Bill 57 and Senate Bill 125.
Senate Bill 57 would help create more affordable spay and neuter programs by placing an additional fee on pet food. This fee would help pay not only for these spay and neuter programs but also to help fund programs that rescue and shelter animals. This bill passed the Senate Public Affairs Committee on Jan. 31 and is awaiting a hearing at the Senate Finance Committee.
Senate Bill 125 would dedicate $500,000 to horse care through the NM livestock board. It passed the Senate Conservation Committee on Feb. 4 and is also awaiting a hearing in the Senate Finance Committee.
Santa Fe Animal Shelter and Humane Society
The Santa Fe Animal Shelter and Humane Society was founded in 1939 as a nonprofit organization dedicated to saving animals and finding them homes. It is completely run off of donations, as they receive no government funding. Donations keep the thousands of animals the shelter cares for safe and healthy and are the reason the shelter is possible. The animal shelter spends an average of $650 per animal that goes through their system, so donations are imperative.
The Humane Society is a "no-kill" shelter; for a shelter to be considered "no-kill," the live release rate must be over 90 percent, meaning that more than 90 percent of the animals are adopted or released alive. The Humane Society's live release rate is 94 percent. The shelter rarely euthanizes animals, but they believe it's important to leave it as an option for animals that are suffering.
The shelter also provides a low-cost spay and neuter program to the public to help decrease the number of unwanted and abandoned puppies and kittens.
Why is it so important to help these animals?
"If we don't care for these abandoned, neglected, or homeless animals, who will?" asked Murad. "We rely on our community to support us, as much as our community relies on us to save these lives and address the underlying problems of pet homelessness."
In 2019, more than 2,100 cats were brought in, and over 3,100 dogs. Some were strays while others were surrendered, lost, or removed from neglecting families. However, not only cats and dogs are brought in. The animal shelter also houses rabbits, guinea pigs, snakes, birds, rats, turtles, tortoises, roosters, chickens, goats, pigs, and other small animals.
How can you help?
Donations and volunteering at the animal shelter can create a huge impact on these animals' lives. Whether they were hurt or starving strays, were rescued from abusive families, or were used as fighting dogs, they all need the help of the community to be able to learn how to trust humans again and to lead lives in which they don't have to be afraid.
The Humane Society has a large volunteer program that ranges from socializing animals to fostering them, and it's easy to apply. To volunteer, one must be over 12 years old, and those between the ages of 12 and 15 must be accompanied by a parent or legal guardian. To handle the animals, the shelter requires specific training sessions depending on the animals one wants to work with. Taking time out of your day to even just sit next to a scared kitten's cage and let them see you can help them take a huge step in finding a loving family.
The New Hope Foster program is another way to volunteer. This includes fostering animals that are not quite ready for adoption. Most foster placements are for two to six weeks and are generally for nursing mothers and their kittens or puppies, injured animals, animals in need of extra socializing, or animals in need of a new environment away from the shelter.
The Animal Shelter has over 460 active volunteers, including volunteers in offsite locations. "I don't know if we could save more than 5,500 animals a year without our volunteers," said Murad Kirdar, the shelter's public relations officer.
Donations help pay for the animals' food, vaccines, and treatments if they are sick or injured and allow the shelter to continue to stay open and continue to stay dedicated to making a difference in the lives of the animals of Santa Fe.