Jamie Guevara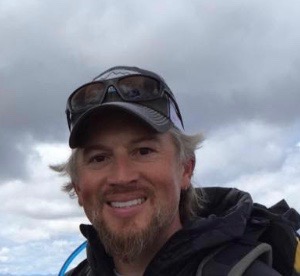 Jamie Guevara has been teaching in Santa Fe for 20 years. He now teaches senior English and ninth-grade AVID. 
Mr. Guevara has a bachelor's degree in humanities and a master's in secondary education from the College of Santa Fe
Before joining the staff of Santa Fe High in 2019, he taught English to seventh and eighth graders at Eldorado Community School, where both his daughters attended.
Mr. Guevara says he really enjoys teaching seniors: "I'm enjoying the idea of preparing my seniors for the next chapter of their lives," he said. However, he also appreciates the challenge of teaching ninth grade AVID with the end goal of helping those students get into a four-year college.
Mr. Guevara said he teaches English for the "endless ideas." He explained, "There is so much to learn from both fiction and non-fiction, and exploring ideas with students is just extremely enjoyable for me."
Although Mr. Guevara has a true passion for teaching, he also loves the outdoors. He hunts, fishes, goes telemark skiing, and climbs. Being outdoors keeps him refreshed and grounded. 
He shares this love with his family, especially his daughters, who also enjoy hunting and fishing and other outdoor activities. His oldest daughter, Brooke, is 17 and is a senior at SFHS. His younger daughter, Saige, is 14 and a freshman at SFHS.