UEFA Champions League Round of 16 Preview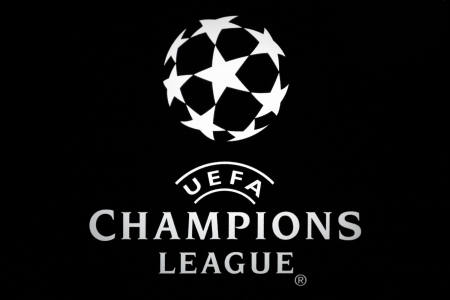 Hang on for a minute...we're trying to find some more stories you might like.
It's that time of the year when the 16 best soccer teams from around the world compete in the UEFA Champions league round of 16. The matchups have already been chosen through the round of 16 draw. Each of the eight matchups, previewed below, will be competing two times. The ultimate score from both games will be added up, and the team on top will advance to the quarterfinals in hopes of moving onto the semifinal, and perhaps eventually the finals. (The competition is organized by the Union of European Football Associations.)
Five teams from the English Premier League (Manchester United, Manchester City, Tottenham Hotspur, Chelsea and Liverpool) have all advanced, along with clubs from Italy, Switzerland, Portugal, France, Spain, Germany, Turkey, and Ukraine. No teams from the American MLS league made it this far.
Juventus (ITA) vs. Tottenham Hotspur (ENG)
The round of 16 is going to start with an exciting game! Juventus are the slight favorites to advance. They are looking for revenge this year as they were let down in last year's Champions League finals after losing to Real Madrid. Tottenham has been in good shape recently, moving on from the group stage with ease, with Harry Kane dominant, having scored 23 goals already this season. They were able to beat Real Madrid to secure the first spot in the group stage in the fall. Between the solid offense and defense, Juventus should be able to move on.
Basel (SUI) vs. Manchester City (ENG)
Manchester City recently broke the record in the Premier League for 15 consecutive league wins. Not only are they the favorites to advance to the quarterfinals with ease, but they're also the favorites to win the Champions League title. Basically, they are unstoppable. This is quite the mismatch because while Basel is doing well in Switzerland, they can't compete with the powerful team Man City has suddenly become. Although Man City is not particularly liked or popular, most people admit the success the team has seen. Simon Blaser, a freshman at Santa Fe High, said, "I don't like it, but [Manchester City] is probably going to win the Champions League. The Premier League for sure."
Porto (POR) vs. Liverpool (ENG)
While Liverpool has had some terrible performances this year, they are in the top few in the Premier League. Both teams struggled in the group stage to get this far. Porto will be depending on Iker Casillas, their star goalkeeper, to be in form. Liverpool lost one of their star players over the winter transfer window. They now have to prove that their trio of Mohamed Salah, Roberto Firmino, and Sadio Mané can still deliver goals to Liverpool. The Reds also recently signed Virgil van Dijk, who may end up being the solution to Liverpool's defense. However, Porto has a lot going for them; they are first place in the Portuguese League and can use this opportunity to prove their talent. It is important to mention that the league Liverpool is in is admittedly harder and better than Porto's league. That said, Porto's offense may not be enough to get past Liverpool's defense. Nevertheless, it is likely to be a high-scoring game as both teams are attack-minded.
Real Madrid (ESP, holders) vs. Paris (FRA)
This game could have very well been the finals matchup if the draw didn't declare them to play this soon. PSG acquired Neymar Jr. for matchups like these. These two teams are both high tournament favorites, which makes it the game that a lot of people are excited for, the "matchup of the round." This is great news for other contenders like Man City, Bayern Munich and Barcelona because it's one less threat in the later stages. Despite their excellent performance in the Champions League so far, Real Madrid has been slacking in La Liga, finishing in third place. Ángel Di María, playing alongside Neymar in Paris, will compete against his past club, Real Madrid. Had this been a year or two ago, Real Madrid would have most likely moved on with ease. However, the fact that they have slowed down this year is good news for PSG.
Chelsea (ENG) vs. Barcelona (ESP)
Another exciting matchup. Lionel Messi has never scored a goal against Chelsea in eight previous matches, which is the most he has faced with any club without scoring. Despite being the Premier League Champs last season, Chelsea hasn't seen the same success this season, and they are starting to drift in the wrong direction. Barcelona, however, has been impressive despite losing Neymar and struggling during the preseason. I think Barcelona's roster is simply better, which should bring them to the next round. Barcelona's rivals, Real Madrid, may have been dominating the league for the past few years, but now Barcelona is on top. This shows in the La Liga standings.
Bayern München (GER) vs. Beşiktaş (TUR)
This is another mismatch. Hats off to Beşiktaş for making it this far, but Bayern's team is simply better than any team from the Turkish Süper Lig. This is the furthest Beşiktaş has ever gotten, and I think their run will stop here given most of their players are in their thirties and past their prime. They were simply unlucky to draw Bayern this soon. Bayern has the same core now as the one that won them the Champions League title in 2013.
Sevilla (ESP) vs. Manchester United (ENG)
After barely qualifying for the Champions League this year, Manchester United dominated in the group stage, despite not having Zlatan Ibrahimovic. And while Sevilla is holding a decent spot in La Liga, they can't match the power of Manchester United's roster, which is dominated by players who are currently second in the English Premier League. Mourinho coached Man United to the Europa League title last season, and they are even stronger after signing Alexis Sanchez. Only scoring 31 goals in 24 games exposes Sevilla's weak offense. Sevilla also struggled in the group stage, winning only two games and drawing twice. However, they did win twice against Atletico Madrid, which brought them to the Copa De Rey semi-finals.
Shakhtar Donetsk (UKR) vs. Roma (ITA)
Shakhtar Donetsk was not expected to get this far, but they secured the second spot in the group stage, which means they reached the knockout stage over Napoli. Although it has been fun to see them succeed, I think their run will come to an end now, and this will be on the more competitive side of the matchups in this round. Roma managed to keep their star player, Edin Dzeko through the transfer window despite Chelsea's interest in him. Though Roma was able to finish first in their group, they are placed fourth in the Italian Serie A. On the other hand, Shaktar is in first place in the Ukrainian Premier League. Roma, again, is better in almost every detail despite their losing their main striker, Mohamed Salah, to Liverpool in the summer. While neither side is expected to advance after the quarterfinals, this round of 16 clash should be very competitive. In past years, neither team has been very successful past this stage.