Molly Wissman: Portrait of a Winner
9.7 percent. According to the recruiting organization Next College Student Athlete, that is the percentage of women who play soccer at the collegiate level. This number gets even smaller, 2.3 percent, for women who play at the Division 1 level. Molly Wissman is of that caliber. 
While playing as a keeper at Santa Fe High, Molly, now a senior, has been nothing short of extraordinary. She led Demon soccer to a 19-2 record in 2021, and she is currently trying to lead them to a playoff berth for the second straight year. She's had 260 saves and 23 shutouts throughout her high school career, according to MaxPreps, and is tacking on more as Demonette soccer pushes for a state championship.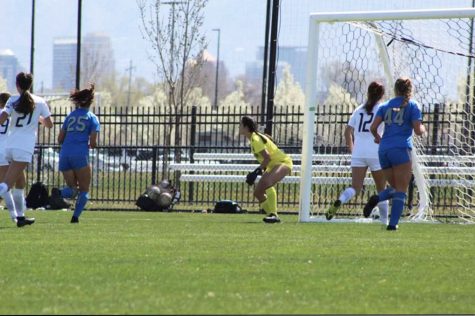 She also plays for Demon football as a kicker/punter. (She splits the kicking duties with soccer teammate Jazzie Gonzales and boys' soccer forward Evan Martinez.) She has been kicking for Demon football since 2021. She even has a clip of her 75-yard punt on MaxPreps and ESPNs' Instagram page and on ESPNW, which is dedicated to female athletes.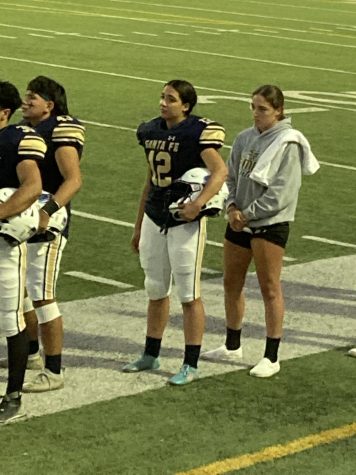 Every collegiate or professional athlete has someone they credit for motivating them, and Molly is no different. When asked who inspires her she responded, "My biggest inspiration is my dad because he grew up with little money and created his own business and worked his way to the top through hard work. He was also an amazing soccer player."
Molly comes from an athletic household. Her older brother Michael also plays soccer at the collegiate level. She reported that it was a very competitive household as they both played soccer from a young age. Growing up with an older brother, Molly said, "made me the tough and extremely competitive person I am today.
"He always challenged me and taught me to deal with losses," Molly stated in regard to her brother helping her improve. "Once we got older it wasn't much of a competition and more trying to help each other improve." The growth between the two made them elite soccer players.
Team captains are the leaders of a team. Their responsibility is to lead the team through adversity during games and practice. Molly, a team captain, she leads the defense during games and practices. But she also helps lead the team at halftime and during team meetings. She said, "I am probably the loudest person on my team, always giving directions and giving advice during halftime." This trait in leaders is what gets them noticed by scouts and recruiters.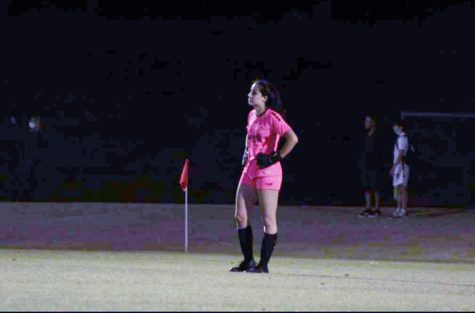 This is true not only on the field but in the classroom as well.
All high school players in any sport, all around the country, are student-athletes. They need to be dedicated in the classroom just as much as on the field. Molly has no problem with that, holding a 4.4 GPA and taking multiple AP classes. 
However, everyone gets behind at some point after early or late practices or games that take up so much time in the day. Molly says she has managed to deal with it. "It's extremely difficult, but I am also really organized. I always have my handwritten schedule with me where I write all my games and practices and homework that is due," she said. 
So what's next for Molly Wissman?
Molly has committed to play at the University of Denver after she graduates. In addition to playing soccer, she wants to major in criminology and psychology. This is what she had to say about committing: "It's extremely exciting, but I'm still not satisfied. This has been a goal I've strived for, but it's not even close."
There is a lot for Molly outside of playing soccer. She wants to have her own career away from soccer but still wants to be involved. She wants to coach goalkeeping as well in the coming years after she graduates college.