Bataan Death March
The Bataan Death March began on April 9, 1942. This was a 66-mile march forced upon American and Filopino prisoners of war by the Japanese army during WW2. The men were marched from Bagac, Bataan, to San Fernando, and lastly to Capas, in the Philippines, to a prison camp.
After the bombing of Pearl Harbor, Japan commenced to annex southern Asia, capturing the Philippines, Hong Kong, Guam, Malaysia, etc. Once the Philippines were completely annexed, the Japanese grouped up all prisoners and forced them to walk a five- to six-day march to San Fernando.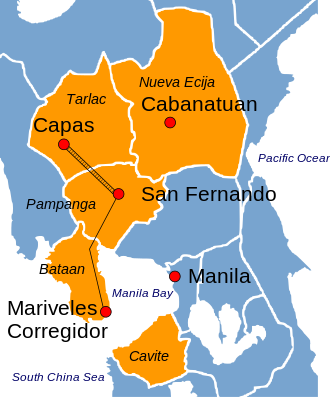 The March started in Mariveles, on the southern half of the Bataan Peninsula. During this long march, many prisoners died while marching, either from the harsh climate or from their Japanese captors, who were often brutal.
Astonishingly, throughout this march, prisoners were deprived of almost all that was needed for survival, such as water, food, and medical care. Approximately 10,000 perished, hence the term "death march."
The ones who survived the long brutal march were stationed at a Japanese POW camp near Cabanatuan. The Japanese camps were just as terrible. For instance, prisoners would be used for experiments and target practice, or worked to death.
Few men would live to see the day when General MacArthur returned to the Philippines in an operation called "I Have Returned." When the camps were liberated, it was said that the prisoners' conditions resembled those of the Nazi concentration camp victims at Auschwitz.
Every March, the U.S. Army holds a memorial march to honor the brave men who were forced to march such distances. The memorial consists of a 26-mile march at White Sands Missile Range, in New Mexico.
There is a memorial in downtown Santa Fe as well, at the Bataan Memorial Building at 407 Galisteo Street. The military museum provides visuals of weapons and tools as well as information in great detail about the march.