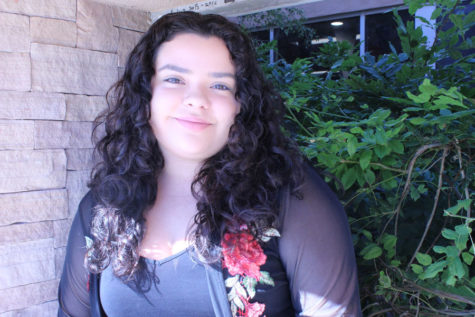 Miranda Archuleta is now a senior and this year's editor of
The
Demon Tattler
. She is a member of National Honor Society, Student Government and the Senior Mentorship program.
This is her second year in journalism, and she is eager to make this year's newspaper site the best one yet. If you have any suggestions or want to make a contribution, just let her know.
You'll often find Miranda running late to class as she never wakes up on time and takes a long time to get ready. When she isn't running late or at school, she is at work, hanging out with friends, or binge-watching shows on Netflix.
Miranda Archuleta, Editor
May 09, 2019

Unlocking Sex Abuse Scandals in the Church at Home and Abroad

(Story)

Dec 05, 2018

Lottery Scholarship On Life Support

(Story)

Sep 14, 2018
Sep 06, 2018

Burned at Zozobra: Mix-Up Causes Thousands To Miss Old Man Gloom

(Story)

Aug 31, 2018

New Dress Code Eliminates Gender-based Rules

(Story)

Aug 17, 2018

Welcome, Freshmen!

(Story)

Apr 28, 2018

A Quiet Place: Sure to Captivate

(Story)

Apr 11, 2018

Road Rage Plagues New Mexico

(Story)

Mar 13, 2018

Holes In "Safety Net" Fail N.M. Children

(Story)

Feb 06, 2018

Uncovering The Dark Past Of Santa Fe: Can DNA Evidence Solve These Mysteries?

(Story)

Dec 07, 2017

Will a Tax Increase Make Santa Fe Housing More Affordable?

(Story)

Oct 31, 2017
Sep 28, 2017

Should the Entrada Be Abolished?

(Story)

Oct 30, 2015