Steve Heil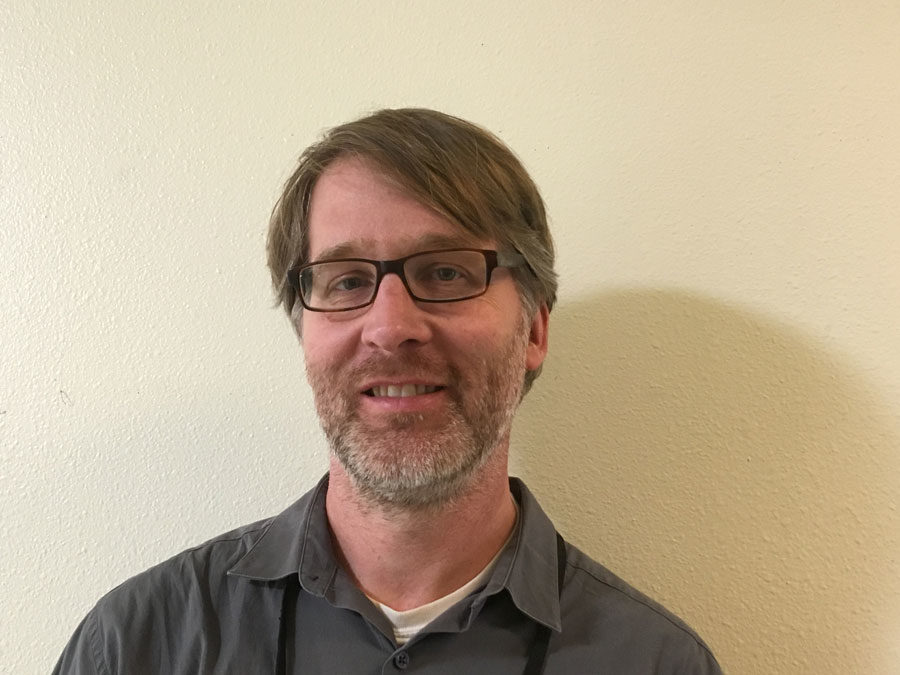 Steve Heil is a program support specialist for gifted education. He teaches SAGE Mentorship and Seminar at Santa Fe High along with an advisory class for gifted students at Capital High. He taught SAGE, which stands for Services for Advanced and Gifted Education, at Capshaw Middle School, Nina Otero Community School, Kearny Elementary School, and Tesuque Elementary School prior to teaching the class at Santa Fe High in 2018.
Mr Heil also taught art for many years in Gallup and McKinley County, NM, where he earned National Board Certification in teaching and was honored with the Golden Apple Award for Teaching Excellence. He moved to Santa Fe in 2015.
Mr. Heil attended Lawrence University, a liberal arts college in Appleton, Wis., as a vocal major in the conservatory. Even though he graduated with a bachelor's degree in music, he said he just wasn't passionate about it: "I realized that I really was not interested in a future in music at all. In fact, I was more interested in a future in art."
Mr. Heil also enjoys philosophy and psychology, particularly involving gifted education. "These are topics that are just so interesting, these paradoxes of intelligence and ability versus practice and expertise." He explained that he likes the "tension between expertise and creativity. And there are so many open-ended questions that are worth working on and figuring out in the real world, rather than as a researcher from a university — actually working with kids trying to figure out what the answers are for them." Mr. Heil is currently working on a master's degree at UNM in art education with a specialty in high ability studies.
He also spends a lot of time reading, lately the writings of Howard Gardner, whose home in Cambridge, Mass., he visited this spring, and of the psychologist Scott Barry Kaufman, one of today's up-and-coming cognitive psychologists. In his spare time, Mr. Heil enjoys gardening, building things, and following artistic ideas. He occasionally draws and makes sculptures.
Mr. Heil was eager to talk about his family. His wife, who has taught at several universities, is now going to teach high school English. Their 15-year-old son, who attends Mandela International Magnet School, is interested in theatre tech, folklore and mythology. Their 11-year-old daughter, who attends Chaparral Elementary, is passionate about art and loves drawing. The Heils also have an Australian cattle dog named Bug.