Geoffrey Moon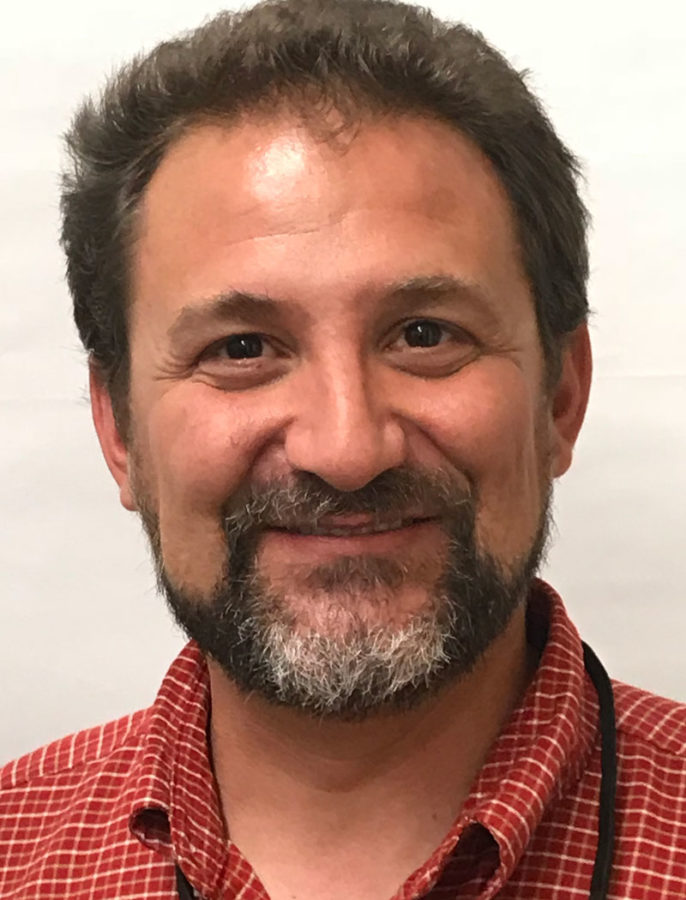 Geoffrey Moon teaches the academic competitions class, he coordinates the gifted education program for the district, and he helps get juniors ready for college. He joined the Demon community in 2018.  
Originally from Winfield, Kan., Mr. Moon earned his bachelor's degree in theater arts from Southwestern College in Winfield, Kan., and Grinnell College, in Iowa. He also has a MAT in Special Education from Western New Mexico University and has studied Educational Leadership at UNM.
Mr. Moon moved to Santa Fe in 2015 and has taught students with gifted needs since 2003. "I saw a lot of school programs were not designed for kids who learn at a faster pace. I wanted to make a difference," he said.
Mr. Moon said he enjoys teaching and that his parents were also teachers. He enjoys working with students of different ages as well as adults. "Knowledge is one of the only values that transcends different groups of people," he said.
Mr. Moon's wife teaches at Capital High. Their son is a student at the Masters Program, and their daughter attends E.J. Martinez Elementary. For fun, Mr. Moon enjoys snowboarding, concert audio, doing lighting for theater, cooking, and reading.