Lisa Goldman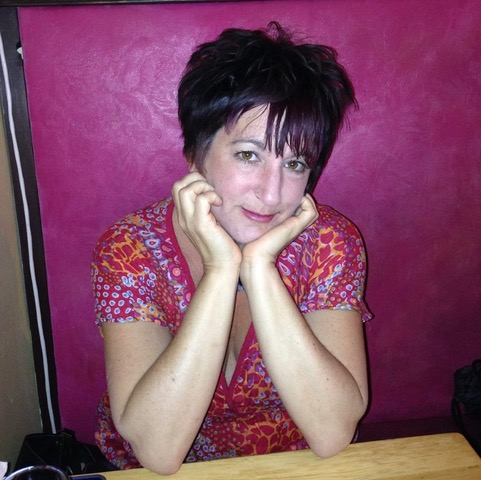 Lisa Goldman teaches SAGE, which stands for Services For Advancement and Gifted Education, which provides mentorships and seminar classes for gifted high-achieving students and twice-exceptional students.
Ms. Goldman re-joined gifted education for SFPS in 2018 after a 13-year absence. She taught gifted students at Alameda Middle School and Capital High School from 2000 to 2006.
Although she was born in Lincoln, Neb., Ms. Goldman grew up in Saint Louis, MO. She also lived in Milwaukee and Minneapolis, where she taught high school English and communications at Pius XI High School (a Blue Ribbon School for Academic Excellence), and played drums and vocals in bands. Her Minneapolis band, Big Red Ball, was signed in 1995, and she had the opportunity to tour the Midwest and cut an EP.
In 2000, Ms. Goldman came to Santa Fe for a visit and fell in love with the beauty of the landscape. Tired of the Midwest, she finally moved to New Mexico in June of 2000.
Ms. Goldman earned a bachelor's degree in art and creative writing from the University of Wisconsin-Milwaukee, and a master's in special education/gifted from UNM. She also has been involved in teaching media studies and radio production for more than 20 years. She won four radio production awards from the Wisconsin Broadcasters Association and the Milwaukee Press Club.
Ms. Goldman said she didn't choose to be a teacher — it chose her. "I just fell into it, back in 1989," she said, adding, "My subjects chose me, too."
When she was in college, she explained, it took her "a long time" to graduate; she had to work three jobs. "They (UW-Milwaukee) asked me to teach a creative writing class to pre-college students, and that's when I fell in love with teaching. But I had a plan, which was to become a filmmaker."
What Ms. Goldman enjoys about her profession is spending time with students and being around young people. "They are way more interesting than adults," she said.
"What I enjoy the most is seeing my students engaged and happy, and they are. I enjoy being around them a lot more than I enjoy being around grown-ups. That's true — that's what I enjoy the most."
For fun, Ms. Goldman plays the drums in bands around town, mostly indie alternative music. She's been in bands since she was 17, and playing drums since she was 26.  She also likes to hike, camp, read, and write.
Ms. Goldman, who is single and has no kids, said she didn't want children. "I have a bunch of children every single day, all year, and I get to send them home at the end of the day and go have a glass of wine."
Ms. Goldman added a final message: "I think teaching is a subversive act, and through education we can change the entire system for the better. And it's why I do it."