William Brady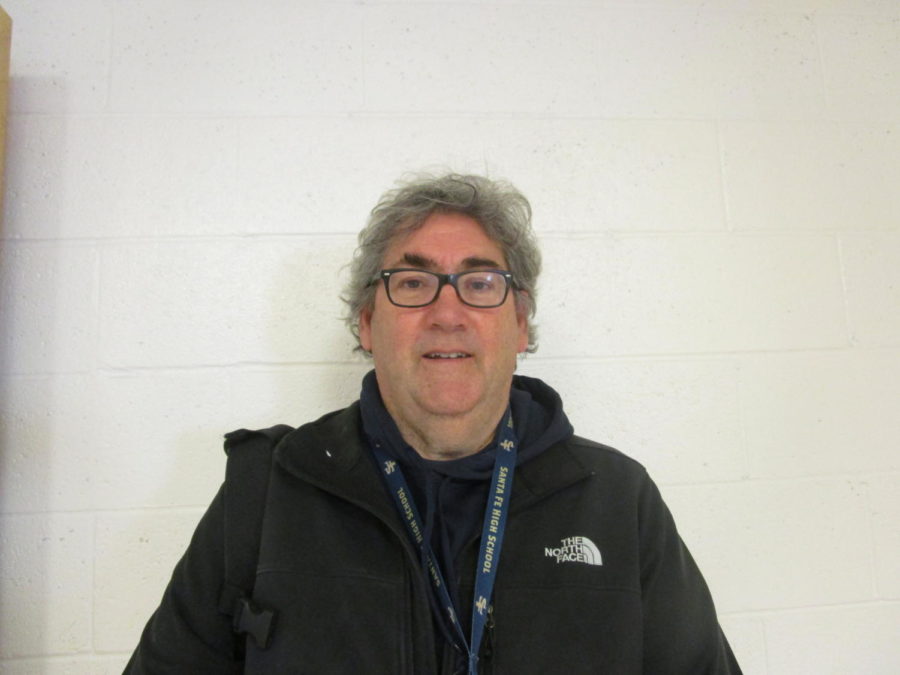 William Brady joined the staff of Santa Fe High in 2018. He is a math co-teacher and also works with students who have special needs. Mr. Brady says, "It's fun to help students," and this is the reason he became a teacher.
Mr. Brady went to Hampshire College in Massachusetts, where he earned a bachelor's degree in comparative philosophy and religion. He then earned a master of fine arts degree from the School of Visual Arts in New York City.
Originally from New York, Mr. Brady earlier taught in North Carolina, at Graham High School, for one year as a special-needs teacher.
In his free time, Mr. Brady enjoys watching movies and listening to music. He says, "It's so nice to be here, and I'm very thankful."