DACA: How it Affects Us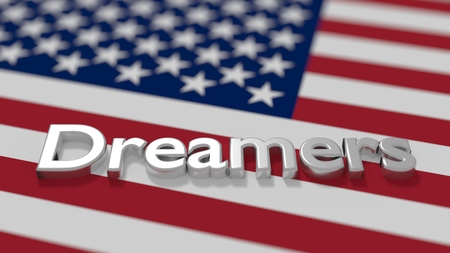 Hang on for a minute...we're trying to find some more stories you might like.
On June 15, 2012, President Obama created a policy through an executive order that would protect certain undocumented young people in the United States from deportation. The program, Deferred Action for Childhood Arrivals, or DACA, protects people who came to the United States illegally as children. DACA has allowed approximately 800,000 young people to work legally, go to college, and not fear being removed from the country.
On Sept. 5, 2017, President Trump announced that he would end DACA, but he would give Congress six months to come up with a new policy. This means that many young people could soon be in danger of deportation.
Trump said he will pass a better policy to protect the "DREAMers," which is what the DACA holders are called. In a statement Trump said, "The decades-long failure of Washington, D.C., to enforce federal immigration law has had both predictable and tragic consequences: lower wages and higher unemployment for American workers, substantial burdens on local schools and hospitals, the illicit entry of dangerous drugs and criminal cartels, and many billions of dollars a year in costs paid for by U.S. taxpayers. Yet few in Washington expressed any compassion for the millions of Americans victimized by this unfair system. Before we ask what is fair to illegal immigrants, we must also ask what is fair to American families, students, taxpayers, and jobseekers."
Students everywhere are being affected. One of those is a Santa Fe High senior who has been in the United States since she was 3. "I feel sad and mad," she said. "It's scary having to hide from ICE police. I'm thankful that in Santa Fe we don't see that often. … My parents said that if it gets worse, it's better to go back to Mexico." Right now she is working as a waitress saving money to go to UNM.
One group at Santa Fe High is responding to the issue by selling snow cones during lunch for one dollar. Proceeds will be donated to the American Civil Liberties Union and the Immigrant Law Center.
The requirements to be eligible for DACA included being under 31 years of age and over 16 as of June 15, 2012, having come to the United States while under the age of 16, having been physically present from June 15, 2012, and at the time of making the request for DACA had some sort of education including graduating high school/college, had a GED, were currently in school, enrolled in the Coast Guard or armed forces, have no criminal record, and pose no threat to the national security or public safety.
Because Trump decided to put a hold on DACA, one can no longer apply; only those who already have DACA can apply for renewal. Since Sept. 5, the United States will continue to process all pending applications accepted, but new applications will be denied. Pending renewals and new renewal applications will be accepted until Oct. 5 for those whose DACA expires between Sept. 5, 2017 and Mar. 5, 2018. Those whose DACA has already expired are no longer eligible to renew. Work Permits for DACA recipients remain valid until they expire or the government terminates their DACA.
Although no one knows what will be done to replace DACA, President Trump said he does have plans to protect the DREAMers. Four options Congress could take are Recognizing America's Children Act, The American Home Act, Bridge Act, and the Dream Act.
Some sort of solution for DREAMers will be reached. For now, people are waiting until a new policy is made for those people for whom Trump has "a lot of love."