Angie Walker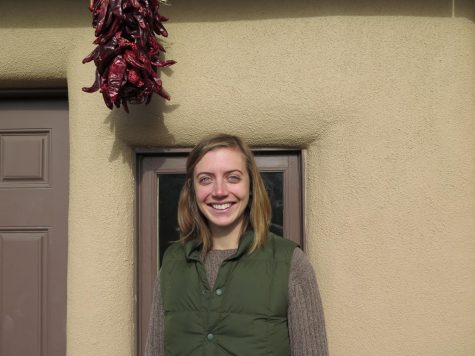 Angie Walker is a chemistry and biology teacher from Fairfield, Connecticut. She is a new staff member at Santa Fe High School this year and never thought her first year teaching at SFHS would be strictly remote. During the pandemic, she has been reading more books than ever.
She majored in biochemistry and received a minor in psychology at Middlebury College in Vermont. She hoped to get a minor in Spanish, however, but that's not the way things worked out credit-wise.
"Well, I can speak Spanish, that's fine. That'll be the minor designation. I didn't study education at all in College," Ms. Walker said.
Though she's taught physics in years past, this is her first time ever teaching biology. Ms. Walker enjoys that she gets to teach biology this year because she feels the more science subjects she teaches, the better chemistry teacher she can become.
"I think teaching physics made me a better chemistry teacher [because the different science studies] are all interconnected," Ms. Walker said. "So it's been fun teaching biology."
She has always been drawn to science, the way it explains how things happen in the real world, and the critical thinking that comes with learning the subject. She was inspired to become a teacher by her high school chemistry teacher, Ms. Beaker. 
"She was a big inspiration to me in a way that I didn't even really notice until I was thinking about what kind of teacher I wanted to be and then I was like, ' Oh yeah, like Ms. Beaker'," Ms. Walker said. 
Ms. Walker became a teacher because she doesn't like the idea of working in retail and she enjoys the idea of learning. She appreciates the 'watching' part of being a teacher; the part of teaching where she can see things 'click' for someone.
She expressed, "I think I'm a better person with high schoolers." 
Ms. Walker likes to have a "people-facing role," like getting to know her students and colleagues and watching her students grow through high school. She likes that you can't 'perfect' teaching but you can always get better at it. 
"No two days are the same," she said.