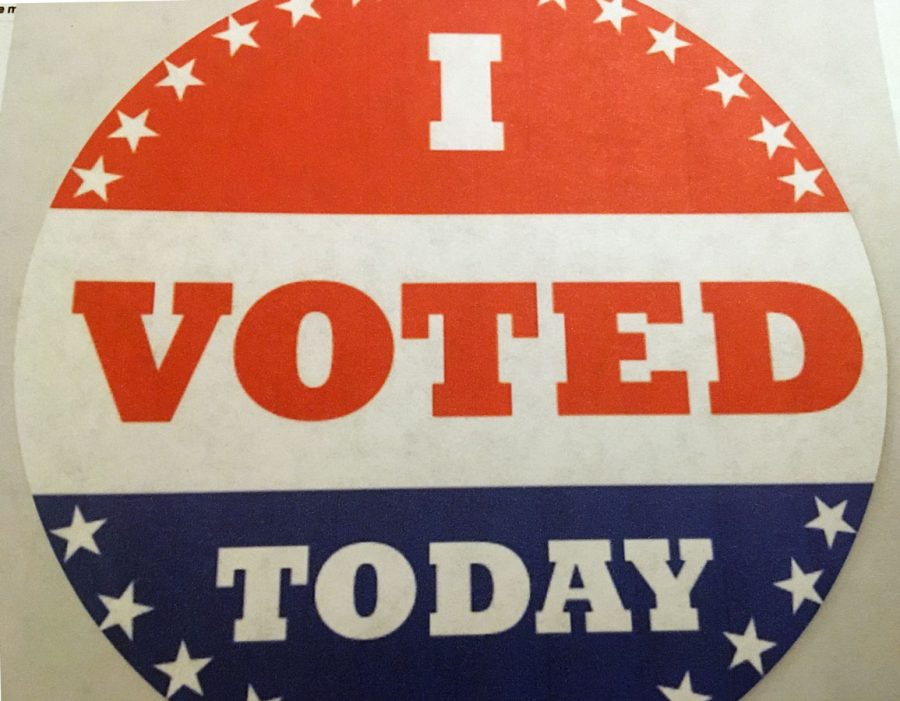 With the upcoming primary election taking place on June 2 and the general election on November 3, it's becoming increasingly important to make people aware of the importance of voting — especially teenagers. 
Statistics of voting since 1986 show that young voters have the lowest turnout rate at elections. The voices of younger generations are being underrepresented due to this, which is why it's so important for teenage voters to become more involved in elections, whether they be local, state-wide, or national. 
Voting in Santa Fe and throughout New Mexico
The first step toward becoming more comfortable with voting is participating in local elections. "Once you become involved in the voting process, you'll be more likely to vote in local elections, which impacts your daily life more," said Mr. Caldwell, who teaches AP European History and AP Government.
In Santa Fe and throughout New Mexico, there are many local elections to participate in, for state representatives and senators, city councilors, county commissioners, judges, sheriffs, county assessors, treasurers, and clerks, the school board, etc. 
In the past, it was required that voters go to a designated place to vote based on where they lived; however, this has now been changed so that people can vote anywhere within the county. This change was mainly made so that people with jobs don't have to take as much time out of their day to vote, and also so it is easier to find a convenient place to vote. 
The county also offers early voting at certain places for 28 days before the election. 
Why is it so Important that teens vote?
Voting is an important way to contribute opinions to a society and help influence the decisions of politicians. The choices these politicians make affect teenagers for a longer time than they would affect an older voter. 
"Current decisions [made through voting] will have a huge impact on [teenagers]," Mr. Caldwell said. "Young people bring new opinions on these topics,"
As a new generation, teenage voters can use their vote to help create change and contribute to decisions made on matters they care about. "[The current impact of teenage voters] right now is very minimal," Mr. Caldwell said, explaining that while their potential impact could be huge, the turnout of young voters must be much larger in these next elections.
"One thing I've seen as a teacher is young people have more concern over equal treatment of people and they have a lot of compassion," Mr. Caldwell said, adding, "They could change the course and trajectory of green energy and gun safety legislation." 
Note: A teen must be 18 years or older at the time of the election they hope to vote in.
How to register
Registering to vote is a pretty easy process; it can be done online, by email, or in person at the Santa Fe County Clerk's office at 100 Catron Street, downtown. Registering in person doesn't require documents, but a first-time registrant registering by email needs photo identification (i.e. driver's license) and proof of residence such as a copy of a utility bill, bank statement, paycheck, student identification, tribal identification, or other government document. 
The deadline for registering is 28 days before the election, which means May 5 for the primary and Oct. 6 for the presidential election.
Absentee ballots can be acquired for those who will be out of town at the time of the election either by calling the Santa Fe County Clerk at (505) 986-6280 or going online to ask for an Absentee Ballot Application Request. It can be requested at any time, but the absentee ballots start to be mailed out at approximately 28 days before an election.