Daniel Bustos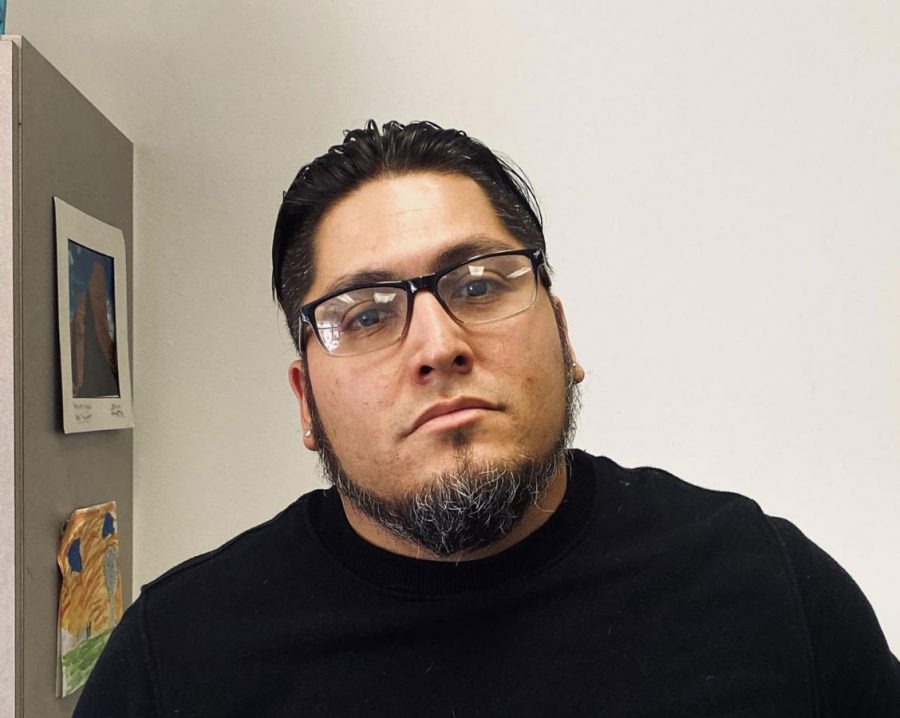 From being a Demon student to a Demon staff member, Daniel Bustos is an education assistant (EA), coach, and mentor with a long history here at Santa Fe High.
Originally from Santa Fe, Mr. Bustos grew up in a "very tight" family. After graduating from Santa Fe High in 2005, he attended Santa Fe Community College and New Mexico Highlands University in Las Vegas, where he studied early childhood elementary education.
Once he finished college, Mr. Bustos worked at Piñon Elementary as a special education EA for six years, but due to a budget cut he was let go. He was then reassigned to the Nye Early Childhood Program teaching preschool, but he left after two weeks realizing that he would rather work with older kids. "I need students that understand sarcasm and at the same time understand my way of teaching," he said.
Mr. Bustos is also one of the coaches in the Demon Boxing Club. Growing up, he was a rather athletic child, and working with young people both in the classroom and the gym gives him another opportunity to mentor kids, which he enjoys. His first experience as a coach was for a flag football team. Teaching is something he enjoys very much, especially when it is coupled with sports.
For hobbies, Mr. Bustos enjoys spending time with his family and pets. He also enjoys watching sports and, better yet, playing sports. He plans to get back into his routine of working out, but he values his time with family and that always comes first.
Both of Mr. Bustos' parents are connected to SFHS: Miss Aggie, our secretary in the front office, is his mom, and his father retired recently after teaching math here for many years.
Mr. Bustos and his wife, Kathleen, have four children.