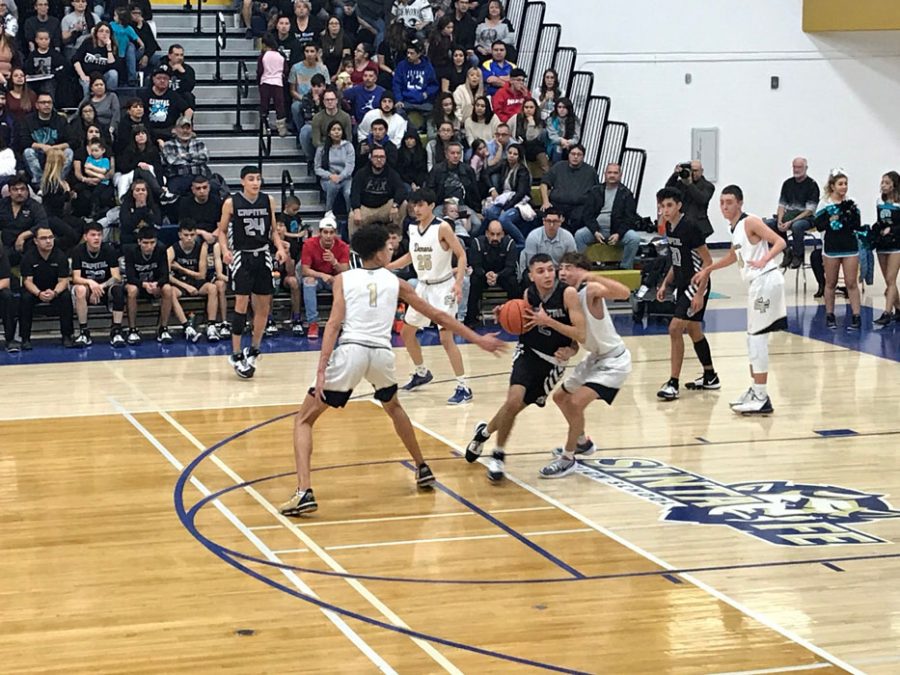 Demon boys basketball dominated their rivals, the Capital High Jaguars, on Jan. 30, winning 53-48. The hype for this game was fierce. 
Going into the first quarter, the Demons quickly built a 7-0 lead. After the Jaguars got points on the board, the tension was on. After the first quarter, the Demons led 15-14. 
At the end of the half the score was tied 24-24. "It was like starting back at zero," Elefio Benavidez, a point guard, said. 
 As the teams came out of the locker room for the second half, the crowd roared. When the third quarter started, the Demons were on fire. But the Jags were right behind them. The Demons led 39-33 at the end of the third. 
When the fourth quarter was about to start, the fans were yelling and jumping. With three minutes left, the Demons were behind by two. Then Jordan Campos went up for a shot; he made it, and was fouled. 
As the Demon student section jumped out of their seats, Jordan made his free throw. Now the Demons were up by one. 
Then the Demons did what they know how to do: They won the game, one of the most important games of the season.
In previous match-ups, the Jags beat the Demons 53-50 on Dec. 14, and the Demons beat the Jags 48-45 on Dec. 7.