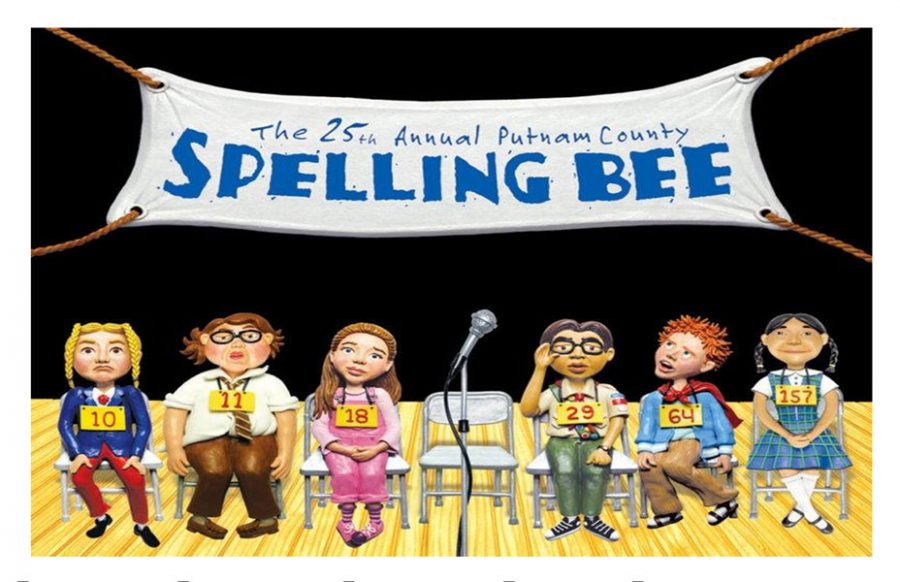 The 25th Annual Putnam County Spelling Bee is a musical for all ages that ties the awkward teen-age phase of life with a chance to compete in the National Spelling Bee. The SFHS drama department will perform this Broadway musical at the end of February.
This musical shows the story of the qualifying round of the spelling bee in Putnam, Indiana, where everyone is competing to be in the National Spelling Bee — and displaying the embarrassing parts of being a teen-ager, which brings a fun feel to the show.
¨It's a really fun show," Mr. Meschefske, the drama teacher, said. "It´s all about that awkward time in your life, that 11- to 13-year-old pimply, awkward, goofy stage….It makes fun of all of that."
In the show, approximately 18 students will perform, as well as four special guests each night —SFHS teachers and staff members:
Thursday: John Morrison, Carl Marano, Barbara Gerber, Carlos Caldwell
Friday:  Steve Hauf, Peggy Spurgeon, Nina Bunker, Brian Smith
Saturday Matinee:  Dolly Hand, Norah Tullman-Kaltenbach, Rosa Jove, Richard Pitman
Saturday Evening: Anita Nugent, Julieta Salazar, Chris Eadie, Sean O'Neil
"It's tender. It's bittersweet. It's a lot of fun," Mr. Meschefske concluded.The 25th Annual Putnam County Spelling Bee will be performed on Thurs., Feb. 27; Fri., Feb. 28; and Sat., Feb. 29. Shows begin at 7:33 p.m., with an additional 2:30 show on Saturday.