Anderson Dean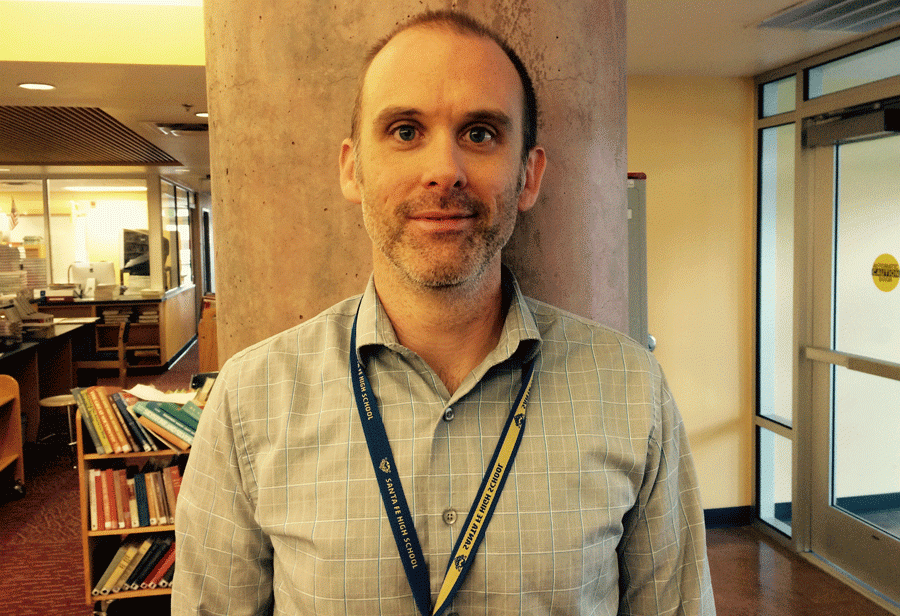 "What does education do? Can anyone educate anyone else? What good is reading? How do you know what a text means?"
These are a few of the questions that have mystified Mr. Anderson Dean throughout his career.
Mr. Dean, born in August 1979, enjoyed a nice life out in the countryside of Virginia with his parents and three dogs. After attending college in North Carolina, he moved to New York City. He later moved back to Santa Fe to further educate himself.
After coming to Santa Fe, Mr. Dean had hopes of continuing his travels, but once he met his wife Alix, he decided to stay here. They now have a young daughter named Helen.
After returning to Santa Fe he became a teacher, specifically an English teacher because reading comes most naturally to him. While the job does offer its difficulties and gives him "a few ulcers" here and there, the challenge of it keeps him on board.
"I've stayed this far, I think, because I've been unwilling to leave something so difficult before feeling I've mastered it," he said.
Mr. Dean chose to teach for many reasons — it allowed him time to read, it was challenging, and even because of the poem "Leaving," by Richard Wilbur.
When he is not working, Mr. Dean enjoys reading, playing guitar and thinking about fantasy football.